June 2022 Free Cash Earnings Report £104 Free Money
Bank Rewards & Interests: £19
Santander Lite Bank Account: £5
Barclays Blue Rewards: £3
RBS My Rewards: £3
Natwest My Rewards: £3
Halifax Rewards Account: £5
Cashback: £77
Business Bank Account: £80
Courier Services: £2
Membership fees: -£5
eBay Sales: £8
June 2022 Total: £104 (+£4 above £100 monthly target);
£176 to £1,200 year target.
| | | | | | | |
| --- | --- | --- | --- | --- | --- | --- |
| Bank Rewards | | Cashback | | Sales | | Total |
| £19 | 18% | £77 | 74% | £8 | 8% | £104 |
| | | | | |
| --- | --- | --- | --- | --- |
| Month | Free Cash Earnings | +/- Monthly Target (£100) | Accumulative | to Year End Objective (£1,200) |
| January | £132 | +£32 | £132 | £1,068 |
| February | £139 | +£39 | £271 | £929 |
| March | £100 | – | £371 | £829 |
| April | £150 | +£50 | £521 | £679 |
| May | £399 | +£299 | £920 | £280 |
| June | £104 | +£4 | £1,024 | £176 |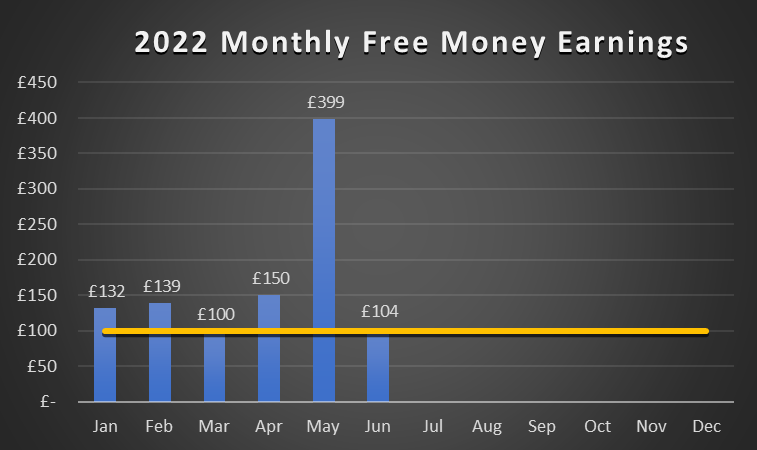 I did just enough to make £4 over my £100 monthly target in June 2022. The highlights of the month are a more than decent £80 cashback payout which was long due. Half way through the year and I have made £1,024 in Free Money. This is a Grands worth out of virtually nothing reason being I have done very little to get this sum. Almost passive income really. I am literally touching my annual £1,200 objective with my fingertips. It is £176 away from me.
Bank Rewards. Same old same old. £19 a month for doing nothing and donated directly by the Banking System. My favourite activity. It really does bring joy to my life. Nothing to report in that front. My automated standing order loop does the job hands free for me. I need to keep an eye as of when but things run pretty much on auto-pilot. I have collected £113 so far this year. I will have a toast to that over the weekend. Cheers Mr Banker.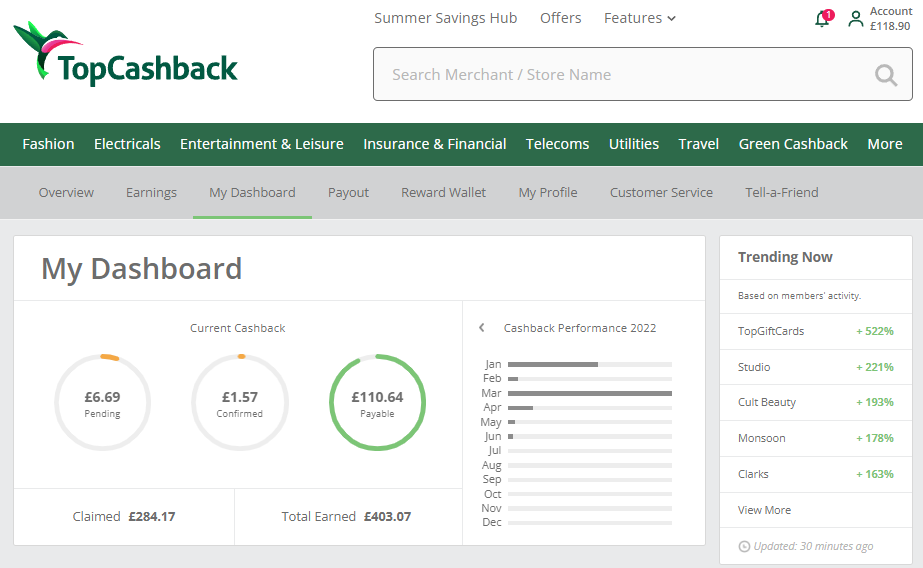 I am not publicising it but I have no problem disclosing that I am the proud Director of my own Limited Company. Fact is, my Company (as any other) requires of a Bank Account to function as a business. There is plenty of choice out there and the search was exhausting to me to some extent since the nature of my business fits into a very specific set of requirements. Once I found the right account, I checked for any cashback offers (as I always do by default before committing to any purchase) and was pleasantly surprised to learn that a succulent £80 cashback was up for grabs via TopCashback. I went ahead and applied via the merchant link back in March. The account was opened and I started using it regularly for my business activities. However, two weeks into it the transaction did not show as tracked meaning I had to raise a claim for the TopCashback staff to go back to the merchant and get the cashback amount manually for me. A little bit of a bother but a necessary evil as sometimes purchases do not track for whatever 'technical' reasons or otherwise. Three months had elapsed and I had no high hopes of ever seeing the £80 cashback awarded but it was greened up and made available for payment at the very end of June. Great news. I have £110.64 payable by now and it is time to cash out. A £5 fee for the year is deducted bringing my takings down to £77 for the month. Still happy with it. Cashback is definitely a cracking concept. I love it.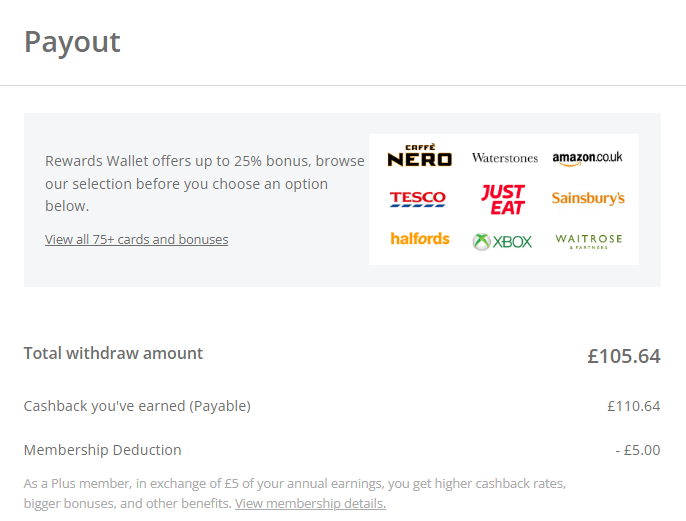 £8 from a single sale on eBay. Another pair of kids glasses. I have four more pairs listed and slowly but surely they are finding their way into a new home. I can sit on them for as long as it takes. They are not using any storage space whatsoever and I am not desperate for a sale. Time is on my side. On the other hand, I really do have to pump myself up and start listing again. I have not listed any new items for over six months. You see, it is not that I am lazy, I just lack the motivation at the moment. I am going to have to find some if I expect to meet my £500 Free Money target from selling my clutter. At this rate, I am afraid I am falling behind and might not have sufficient time to make up for it.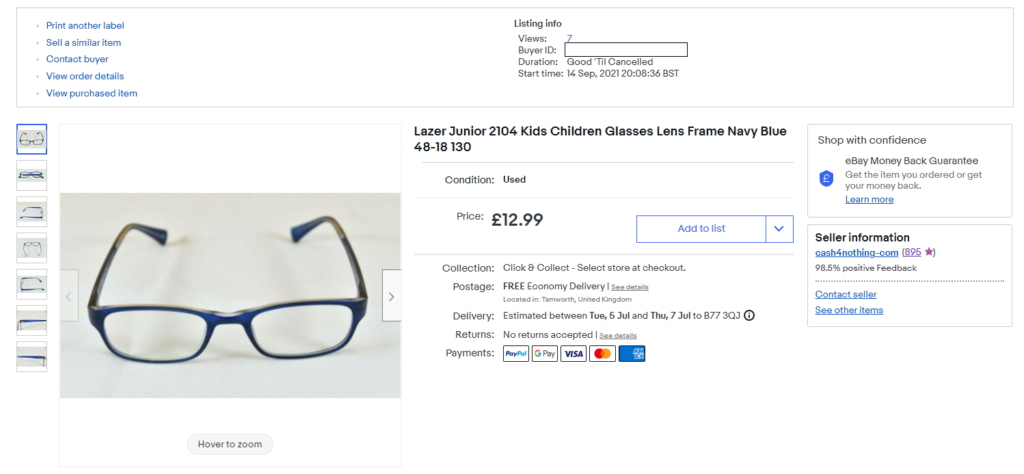 Half the year is behind me and I am 85% into my £1,200 annual objective. That is a positive. Appearances are deceptive though. If I take away £380 from unexpected freebies I find myself down to 60%. Still good but not good enough. I have some way to go and plenty of Free Money making fun activities to blog about. I am truly enjoying myself.