June 2023 Free Cash Earnings Report £159 Free Money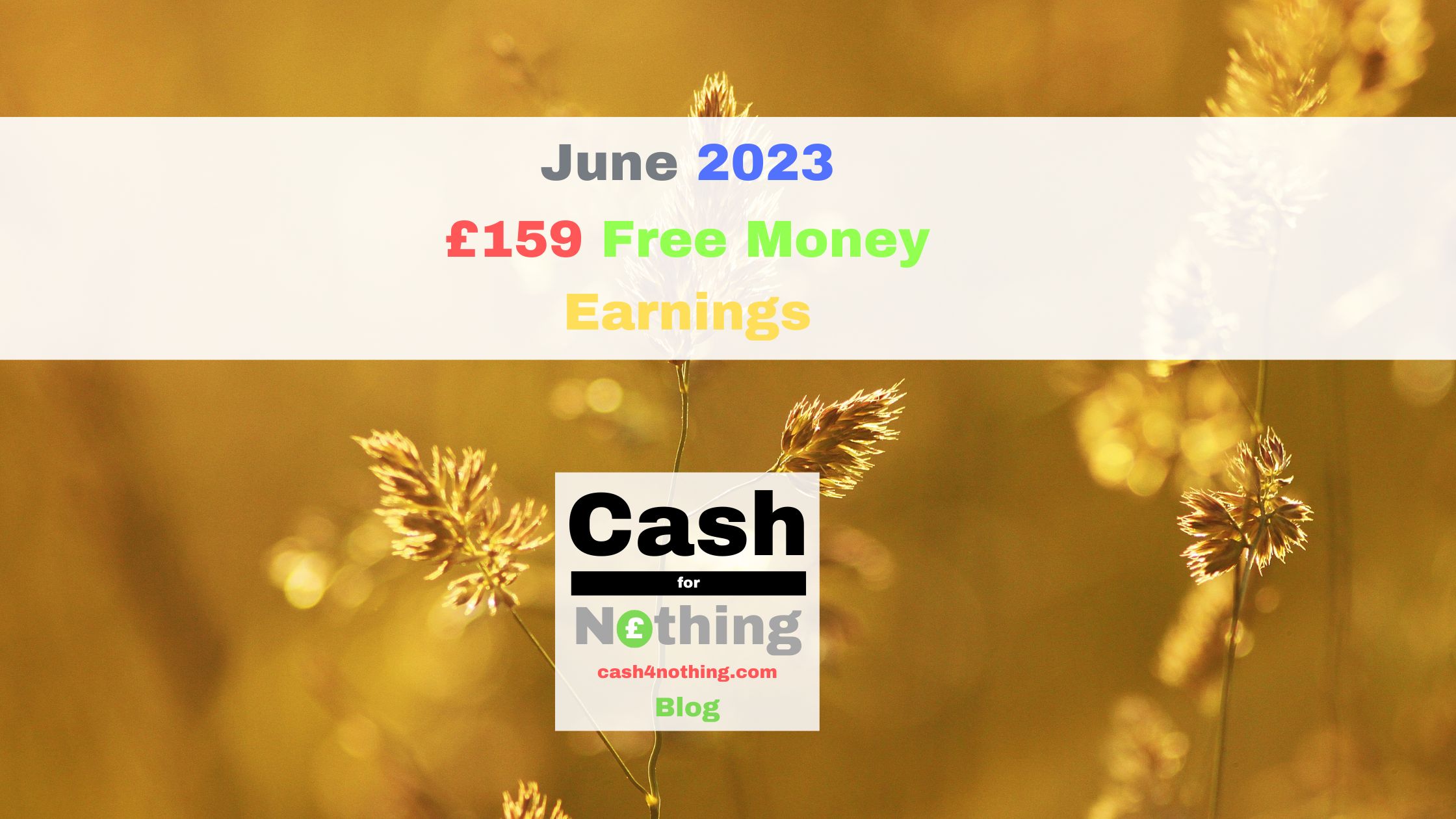 Bank Rewards: £25
Santander Lite Bank Account: £6
Halifax Reward Account 1: £5
Halifax Reward Account 2: £5
Barclays Blue Rewards: £3
RBS My Rewards: £3
Natwest My Rewards: £3
Interest on Savings: £26
Barclays Rainy Day Savings Account: £16
RBS Regular Saver: £5
Natwest Regular Saver: £5
Decluttering Sales: £23
Tennis Racket Bag: £6
Coffee maker jug: £10
Car magazine: £4
Coffee maker filter: £3
Cashback: £85
| | | |
| --- | --- | --- |
| Free Money Income Stream | Contribution | % Weight |
| Bank Rewards | £25 | 16% |
| Interest on Savings | £26 | 16% |
| Decluttering Sales | £23 | 14% |
| Cashback | £85 | 54% |
| Total | £159 | 100% |
June 2023 Total: £159
£34 over £125 monthly target
---
| | | | | |
| --- | --- | --- | --- | --- |
| Month | Free Money Earnings | +/- Monthly Target (£125) | Accumulative | to Year End Objective (£1,500) |
| January | £124 | -£1 | £124 | £1,376 |
| February | £42 | -£83 | £166 | £1,334 |
| March | £146 | +£21 | £312 | £1,188 |
| April | £464 | +£339 | £776 | £724 |
| May | £211 | +£86 | £987 | £513 |
| June | £159 | +£34 | £1,146 | £354 |
2023 Free Money Earnings: £1,146
£354 to £1,500 Annual Target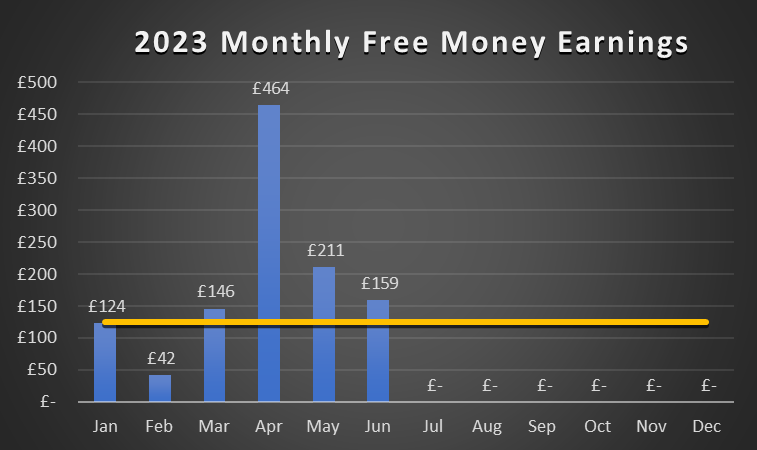 £159 pounds Free Money in June 2023, £34 pounds over £125 monthly target taking earnings for the first six months of the year to £1,146. There is only a £356 gap between me and my £1,500 annual objective. £50ish pounds per month from bank perks and interest payments only will suffice to get to the finish line effortlessly. In addition, I have a number of pending cashback transactions, a £75 bank switch to be collected and quite a few listings which are long due. Early days yet but I am optimistic as regards as to a £2,000 in Free Money at the end of 2023. Why not.
Banks rewards. Money is moving between my nominated bank accounts, direct debits are being taken, and as a result, bank perks are credited accordingly. June delivered another £25 pounds. Total figure is £144 from January to June.
Interest on Savings. £26 from interest payments just from keeping my savings away until needed. I have made £133 from my savings pots in 2023.
Decluttering sales. Sales are quite sluggish and I only managed £23 from four low price tag items. My coffee machine stopped working and I had to replace it. The only good thing is that it left a glass jug and a filter as spare parts which have a huge market out there. They sold in a flash leaving £13 behind. A brand new tennis racquet bag for which I had no use and a car magazine completed the list for an extra £10 profit. Not great really but everything counts. Only £135 Free Money from decluttering sales so far this year. It will be tough to reach £500. I just know.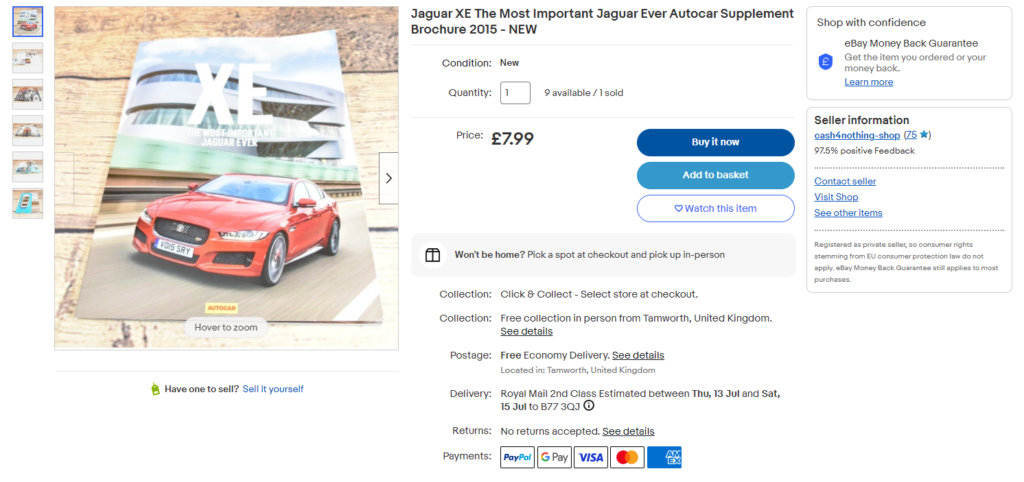 Cashback. I collected £85 from switching broadband providers and upgrading to fibre optic. Straightforward smooth transition on this occasion after the nightmare I experienced last time round. Cashback was also made available for payment within a month. Easiest money I have ever made. I have made £609 from cashback transactions alone since January. An absolute personal record. 2023 is all about cashback.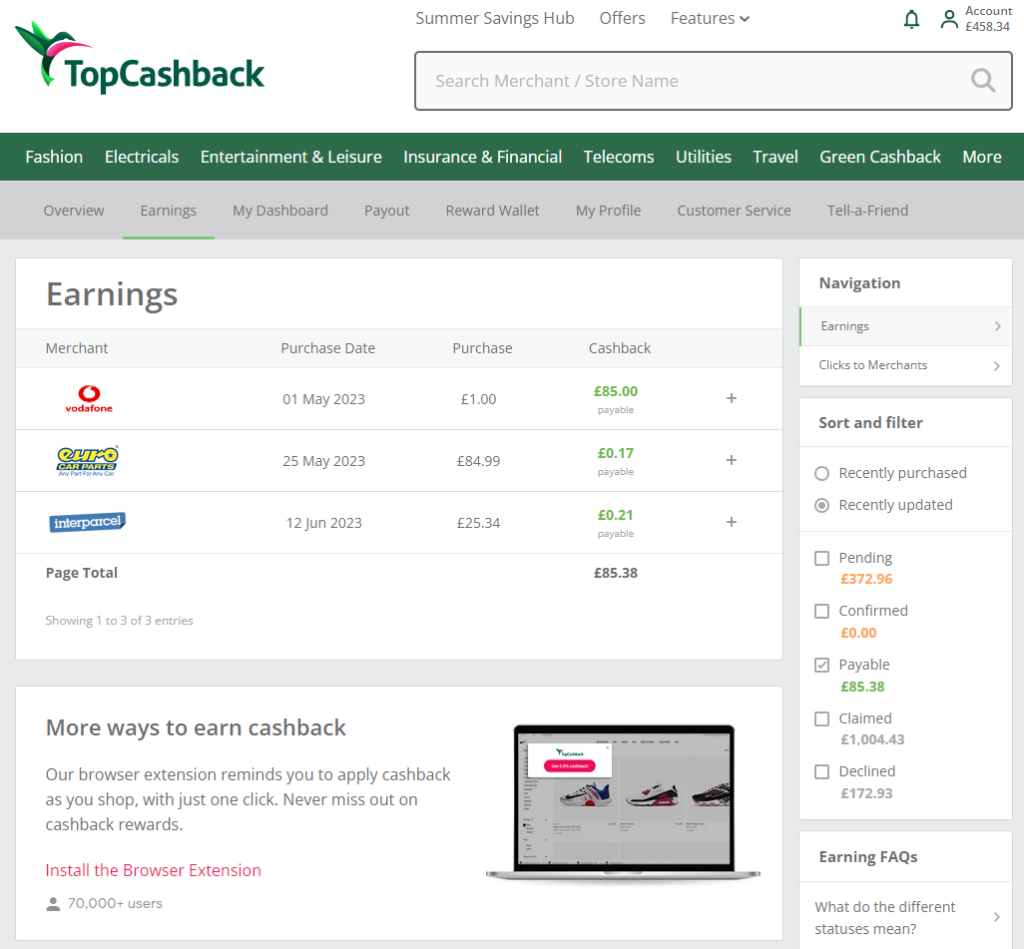 To be honest, the biggest effort I have to make is to capture and write my Journey for the record. Free money keeps rolling in almost without any active participation on my side. In my world, less is always more and the less I do the more Free Money I get. £6,600 Free Money is my evidence to proof the point.