February 2022 Free Cash Earnings Report £139 Free Money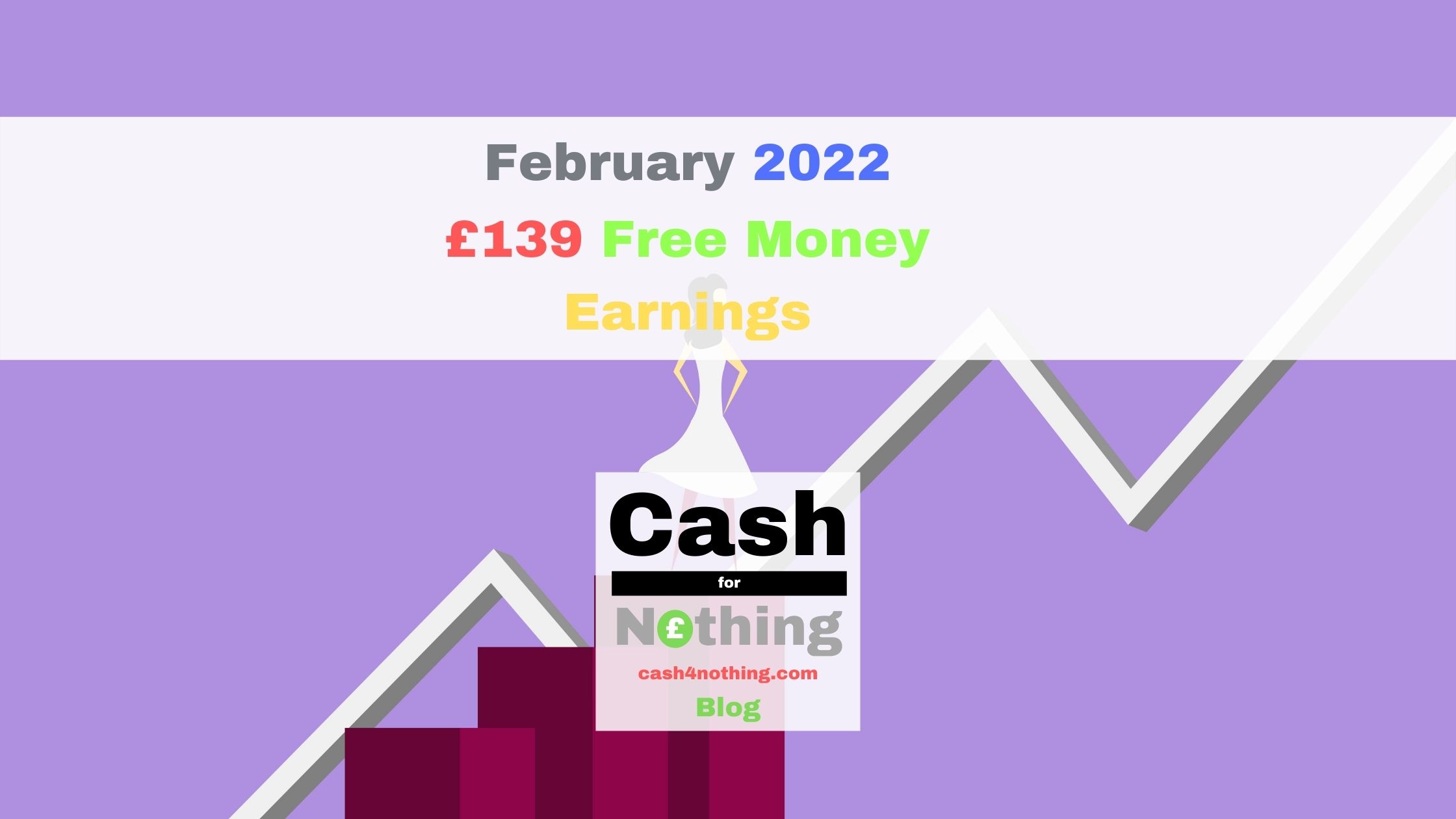 Bank Rewards & Interests: £19
Barclays Blue Rewards: £8
RBS My Rewards: £3
Natwest My Rewards: £3
Halifax Rewards Account: £5
Cashback: £48
Car Insurance Switch: £42
Courier Services: £14
eBay Sales: £22
XBOX One Controller: £19.
Kids trainers: £3.
Freebies: £50
Broadband Services Complaint Resolution: £50.
February 2022 Total: £139 (+£39 above £100 monthly target);
£929 to £1,200 year target.
| | | | | | | | | |
| --- | --- | --- | --- | --- | --- | --- | --- | --- |
| Bank Rewards | | Cashback | | Sales | | Freebies | | Total |
| £19 | 14% | £48 | 35% | £22 | 16% | £50 | 35% | £139 |
| | | | | |
| --- | --- | --- | --- | --- |
| Month | Free Cash Earnings | +/- Monthly Target (£100) | Accumulative | to Year End Objective (£1,200) |
| January | £132 | +£32 | £132 | £1,068 |
| February | £139 | +£39 | £271 | £929 |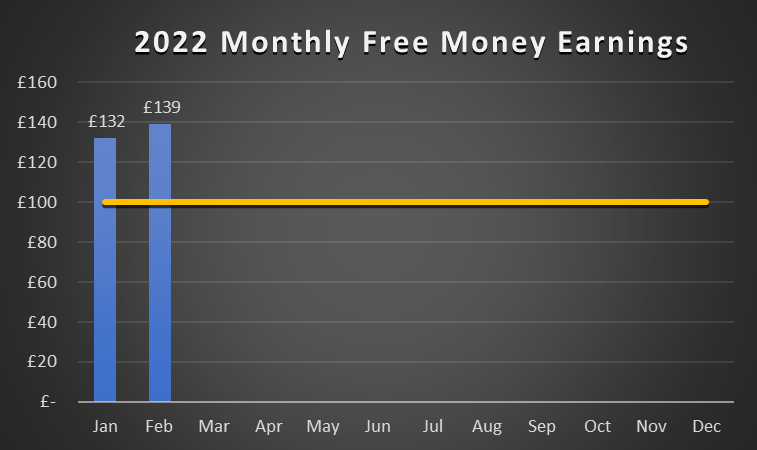 Flat line earnings profile in 2022. £139 Free Money in February 2022 or £7 more than in January. £39 over monthly target and just £929 away from year target. All indicators are in green and on track. Again, I am not doing a lot and nothing out of the ordinary. Although somehow modest, all these little earnings are adding up and growing at a steady pace. I have £3,585 in the Free Money Pot at this moment in time.
As a new addition in the Bank Rewards department, I collected £5 from my Halifax Rewards account. To qualify for this reward, I needed to credit my Halifax account with a minimum of £1,500 and pay at least £500 using the associated Halifax Debit Card. To accomplish that, I included a link into my standing orders loop to make sure that the Halifax account gets credited accordingly. As for the £500 debit card expenditure, I clear my spending credit card with it and if there is a remaining sum to the £500, I use my Revolut account to charge it for the difference. It does the trick. Glad to have managed to add a new line item into the Bank Rewards Earnings Sheet. On the flip side, disappointed with my Santander Lite account. My £2 cashback reward was eaten up by the monthly charge. No earning and no joy.
Another quick £42 payment from TopCashback from my second car insurance switch back in January 2022 (see post Best Cashback on Car Insurance + How to Save on Car Insurance – £42 Cashback + £150 Saving). This time round, it only took a month to mature from purchase completion. Bearing in mind that I completed the transaction in early January, having the money available for payout in February is a pleasant and completely unexpected development. I had accrued nearly £50 in cashback in February alone with the remaining £8 coming from courier services. I cashed out £48 due to a £2 membership fee deduction. I can live with that I suppose at the expense of enjoying higher cashback rates and extra bonuses as they claim. We'll see.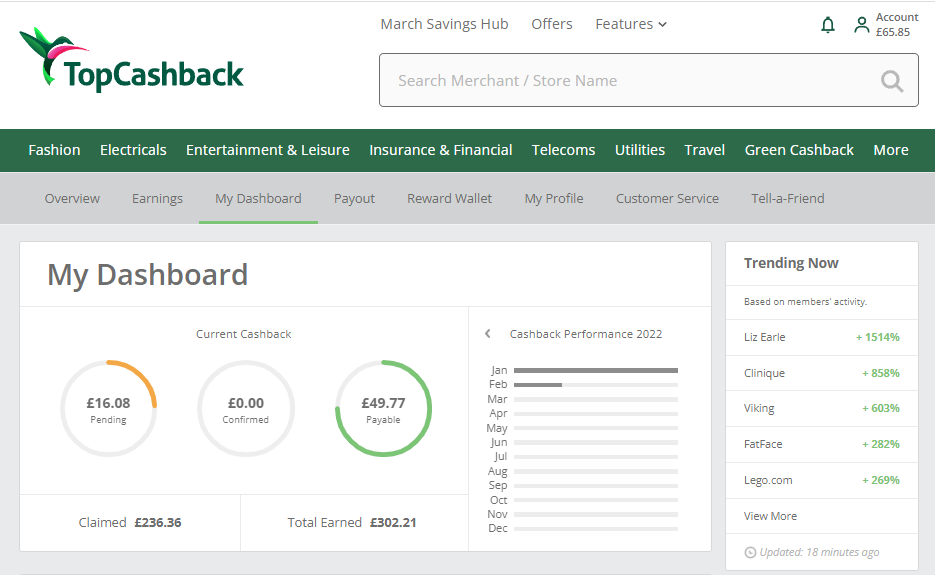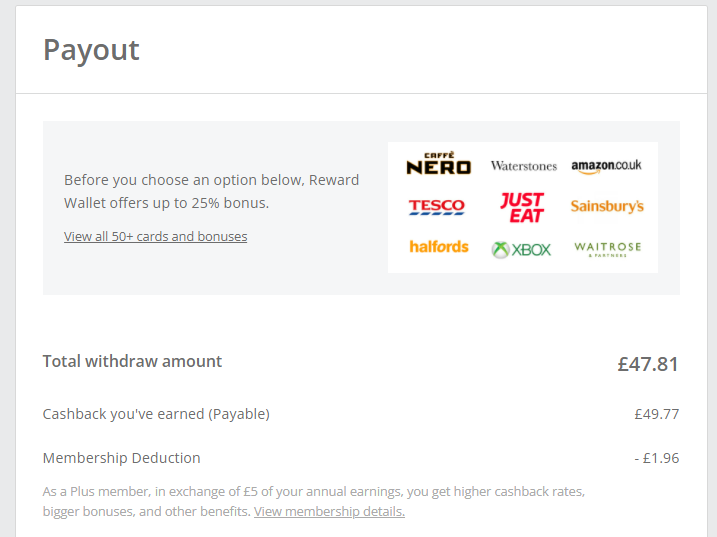 Not a lot going in the cash for clutter area. Just a mere £22 from two items sold on eBay. I am used to much better performances here, so I feel slightly deflated. January was not great either so I might need to examine my listings and encourage some more sales. Even though I have made £84 from decluttering so far (nearly 20% of £500 target for the year), I know I can do a lot better than this. So I must. I will take some active steps in March to increase my clutter sales. Bear with me. For the time being, I need to be content with a pair of School PE Trainers that my boy had grown out of and a faulty XBOX One controller which had endured countless Fornites battles only to give up eventually as one the buttons went rogue. £3 and £19 profit from these two listings. Nice to have I guess but I will not be setting up any fireworks over this.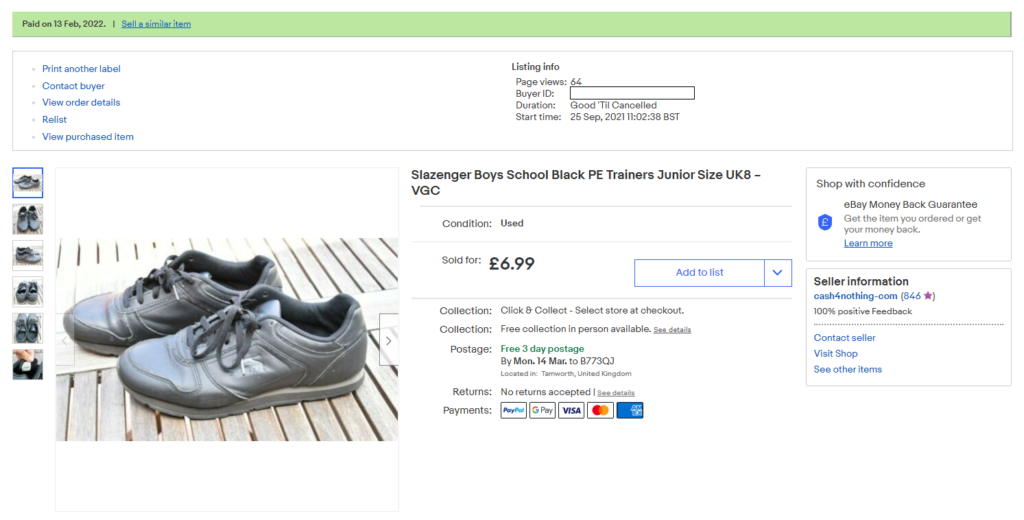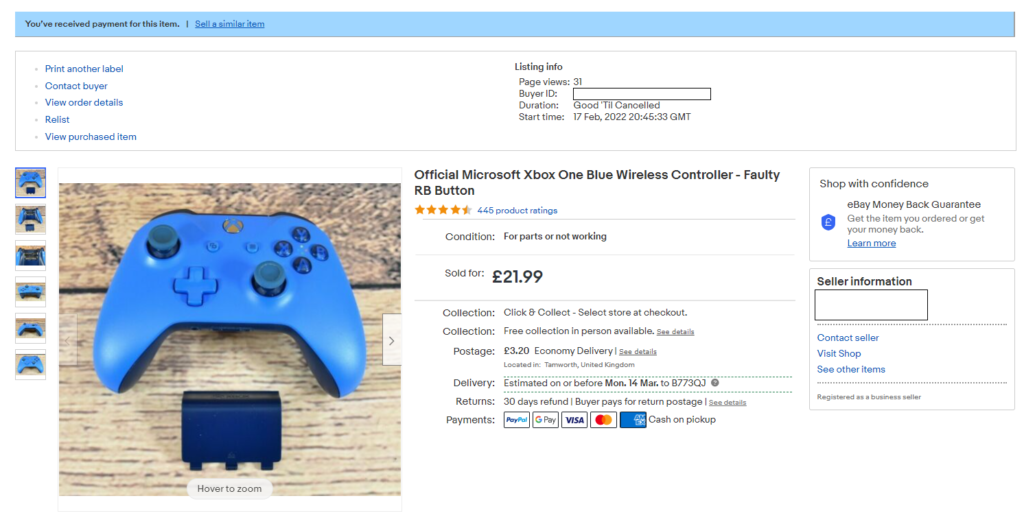 At several points in the Blog, I have mentioned the ordeal I went through when I attempted a Fibre Optic switch back in October 2021. Absolutely dreadful experience. I raised a complaint to them which was unceremoniously dismissed. So I felt that I had no choice but to lodge a complaint with the Ombudsman Services. In all honesty, I am not entirely satisfied with the outcome but I also need to move on and carry on with my daily routine. I have a limited amount of time to be allocated to complaining and challenging arguments. Not entirely sure what is going to give me and whether or not is worth my while. All in all, my perception is that the Ombudsman Services argumentation is not very robust and sided with the big telecoms companies. Just my view. Their decision is final and can only be accepted or rejected. So I accepted it. No more tantrums. On the pragmatic side of things, they awarded me with a £50 check for my troubles and a letter of apology. I have swiftly turned the page over and cashed the check adding the £50 Freebie to the 2022 Free Money Pot Earnings. I could have done nothing and got nothing. I did not and got something. Next, please.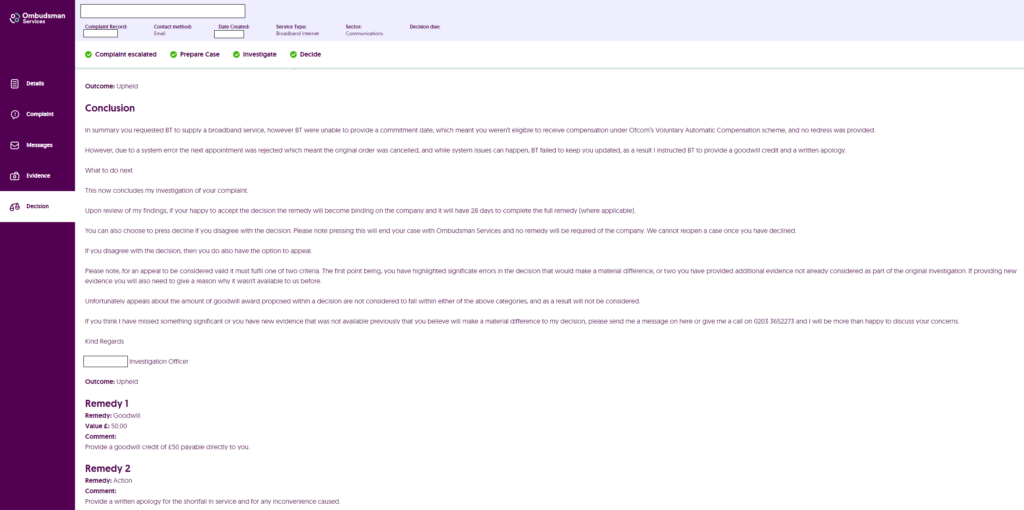 £273 Free Money in the first two months of 2022. Considering that I am asking for £100 per month, I am £73 ahead to cushion for a poor performance. That is one way to look at it. The other one is that I have made £73 more than expected and that it does not count. Is Free Money and it should not be there, should it? The bottle is half full for me.