I am selling 10 unwanted items worth £200 on eBay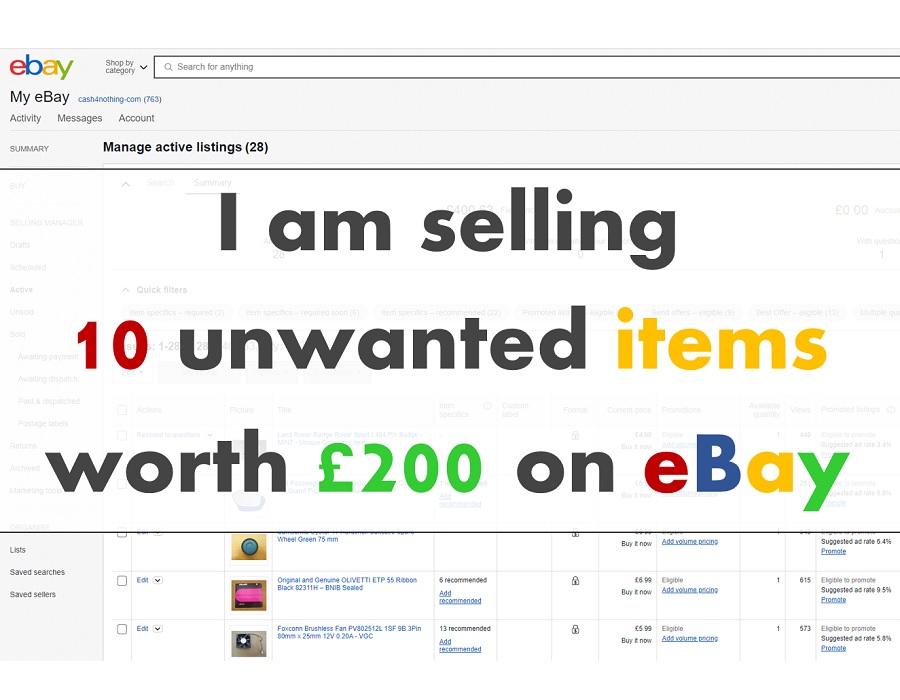 I have put together a list of 10 representative items that I am currently listing on eBay . They are examples of items no longer in use, unwanted gifts, freebies, and/or loft findings.
I have been selling discarded items on a regular basis over the years, and even today, I am still amazed at the things that can be sold on eBay . As the saying goes "one man's trash is another man's treasure", I find it most accurate when it comes to my online sales. The eBay marketplace provides with an outlet platform for decluttering, the opportunity to collect some free money, and have loads of fun in the process.
Should I manage to sell them all for the listed price, the combined net proceedings will be around the £200 mark. A worthy contribution to my Free Cash Fund.
I have included links for the individual listings, so please feel free to click and browse. You can also visit and save my seller profile on eBay cash4nothing-com . Enjoy.
Star Wars Watch
Autocar Magazines
Hackett Sunglasses
Levi's Men's Trousers
Marks & Spencers Kids Jacket
Gorilla Kids Suede Shoes
Bundle of Girls Books
Vintage Logitech LCD Calculator
Ceiling Lamp
Babolat Kids Tennis Shoes