February 2021 Earnings Update – £140 Facebook Sale and a £7 Freebie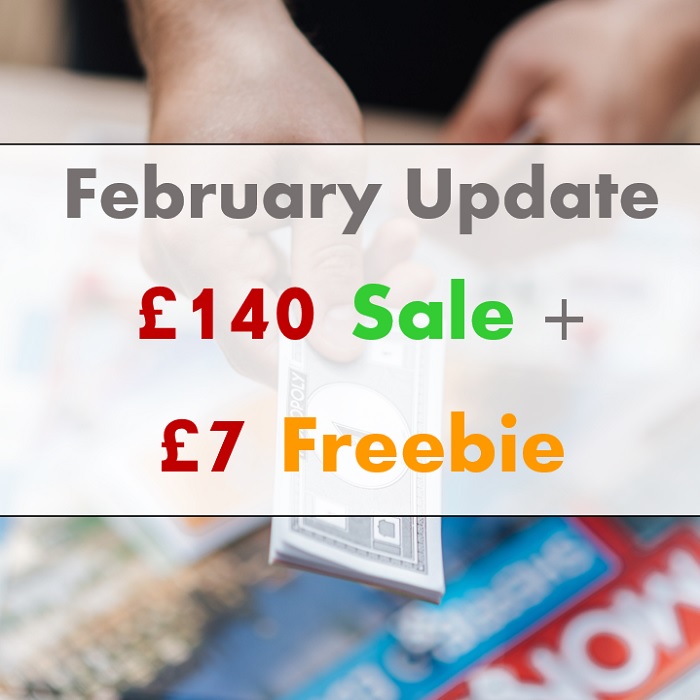 £140 for an old Dining Oak Table and Chair Set
Massive boost to my Free Cash Fund thanks to a Facebook Marketplace sale. It took a few months for the right buyer to turn up, but I finally managed to sell the old dining oak table and six chair set for a decent £140 cash price. Equally relieved and happy to see it go as we had no room for it and was heavily cluttering the house.
Not dissatisfied but I was hoping for a little bit more and initially set a higher price when I first listed it for sale back in November last year. No takers which forced me to gradually reduce the asking price until a buyer found the set appealing enough. Bulky heavy item that the buyer gladly collected from my home address. Cash-in-hand hassle-free smooth transaction. Just the way I like it.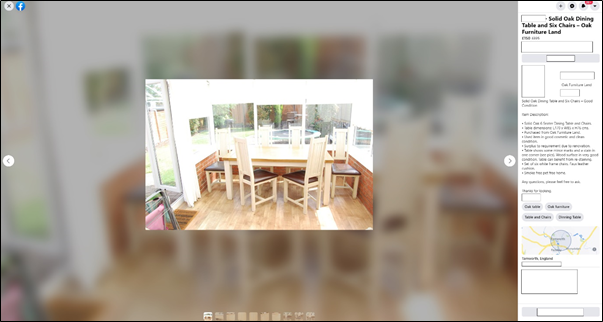 It goes to show once again how to turn somehow amortised illiquid small assets into cash benefitting both parties in the process. Buyer could not be happier to take it off my hands and the same applies to myself as I was waving it good bye. The item served me well and now can enjoy a second life by turning itself useful for someone else. On top of it, I am 140% closer to my £1,000 free money year objective just in one go. Pure bliss.
A £7 Betfair Freebie
On a completely different note, a freebie landed on my hands in the most unexpected fashion. Let me first clarify that I am far from advocating for gambling and I also do not intend to lecture anyone about Matched Betting. Definitely an interesting subject which involves some time investment. I might touch on it in the future even though I class it as a side hustle. In any event, sufficient to say that I have an account with Betfair that I had not logged in for a long while. Just to hook me back in, Betfair sends a freebie every so often so that I get my account active again. This time round was a £5 free bet (stake not returned). It does not sound like a lot but the trick for me is to visualize a fiver in my hand. That image in itself motivates me to spend 2 minutes in Betfair to cash it in. The process I use is quite simple: I log into Betfair and choose a market in the Exchange with good liquidity well before the start of the event. I then proceed to back my selection using the free bet. Immediately after the bet is placed, I just lock in a profit and move on. This method ensures a 70%-80% profit on the free bet. In this case a £3.50-£4 free cash risk-free profit. Total time spent: 90 seconds.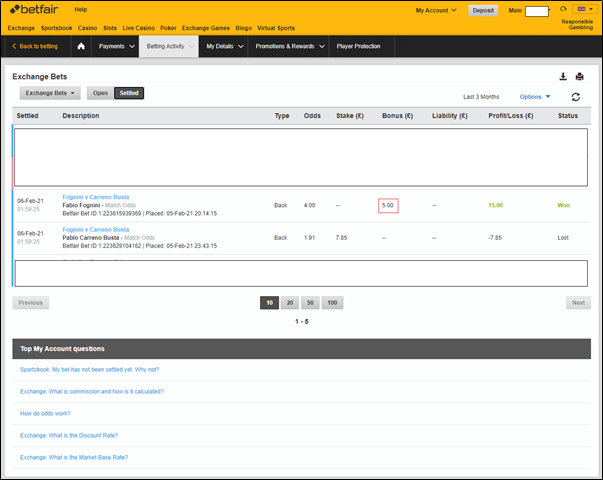 This time round, I played it differently. I placed my bet and set the lock in tool to a lower price I was hoping the market to swing to during the live event. Was I gambling? Yes and… no because it was not my own money I was risking. My hunch paid off and I managed to walk away with a £7 free money profit. Not a lot but a profit is always a profit specially if it comes out of nothing.
---

Betfair Get £10 for every friend up to 5 friends.
---
£147 free cash by mid-February is more than welcome. £250ish accumulated overall. My next step is to start planning into saving the fund away in a diversified low risk portfolio so that it can start generating some interest.