eBay & Facebook April 2021 – £319 Sales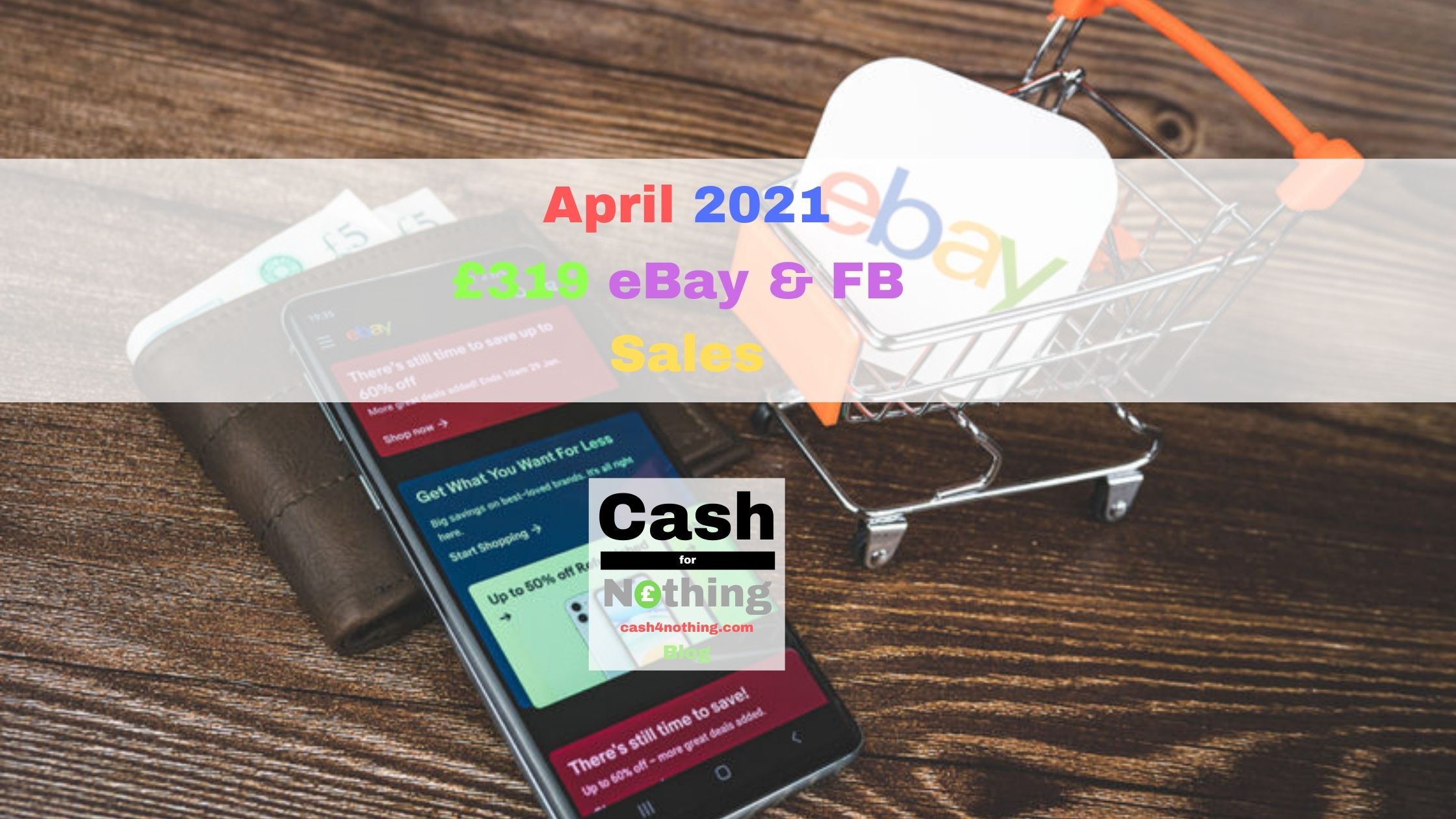 Items I managed to get sold on eBay & Facebook Marketplace in April 2021
Note: Net Profit is calculated by deducting postage costs (if applicable), Paypal fees and eBay fees off the final selling price.
Trampoline Net profit: £10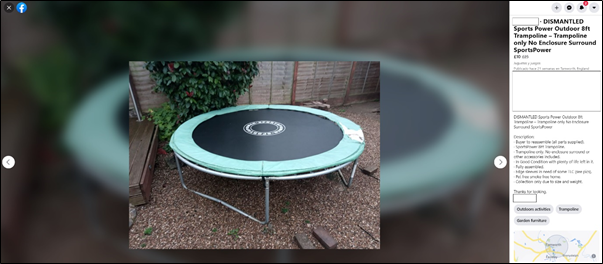 Samsonite Suitcase Caster Net profit: £3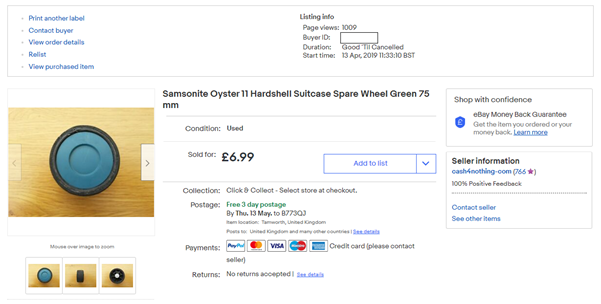 Babolat Tennis Racquet Net profit: £19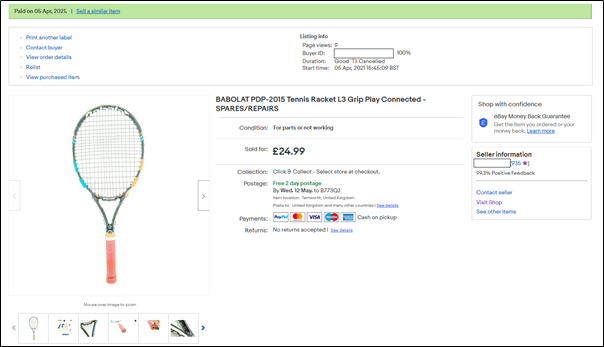 Trampoline Pole x2 Net profit: £24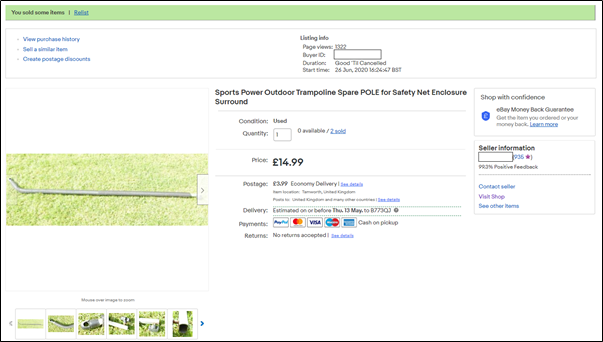 Set of Silver Curtains Net profit: £20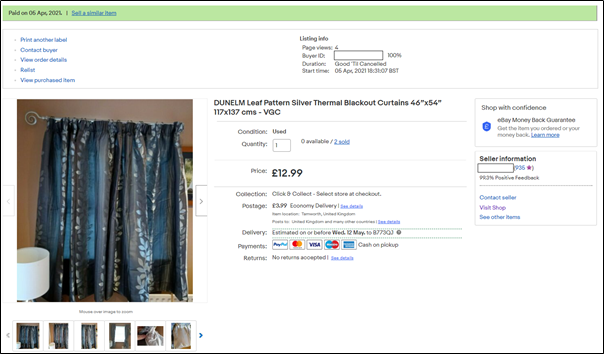 Vintage Desktop Computer Net profit: £78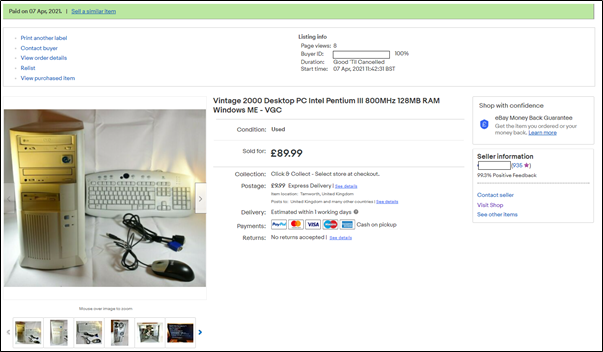 Lamp Shade Net profit: £4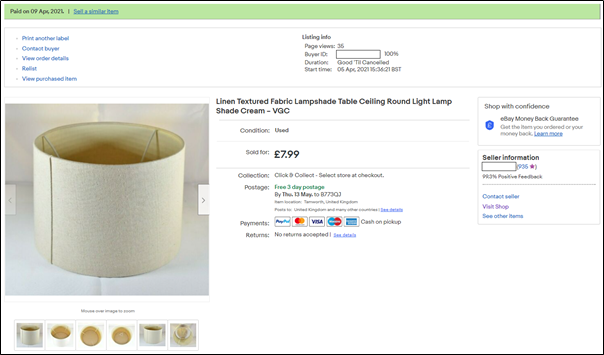 Mens Fleece Net profit: £8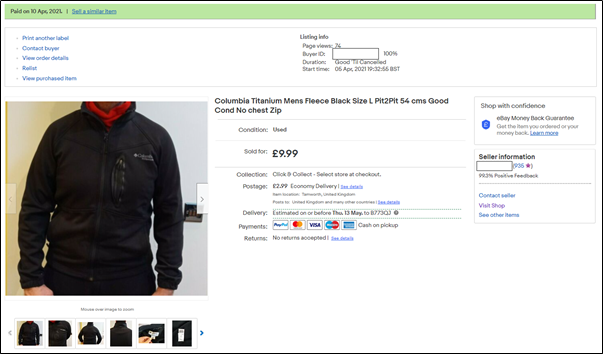 iPhone 8 Box Net profit: £4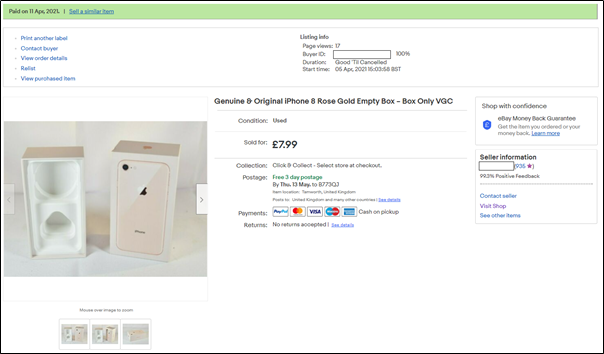 Rug Net profit: £30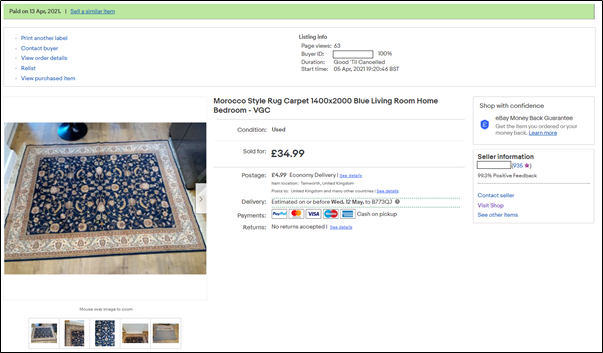 Magazines x3 Net profit: £6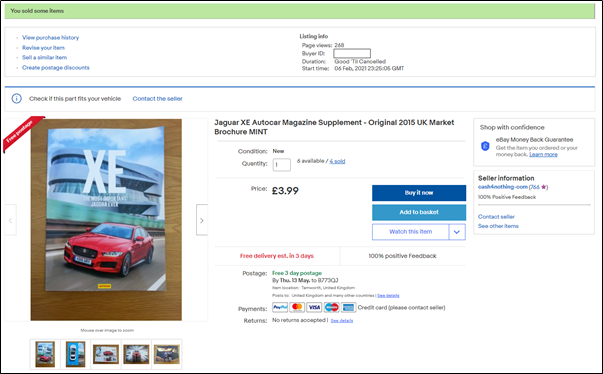 Suede Curtains Net profit: £8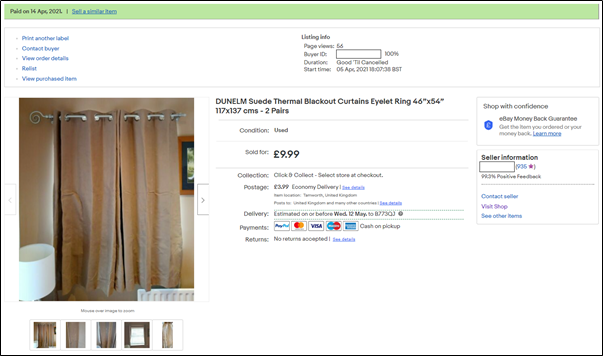 Outdoor Toys Net profit: £8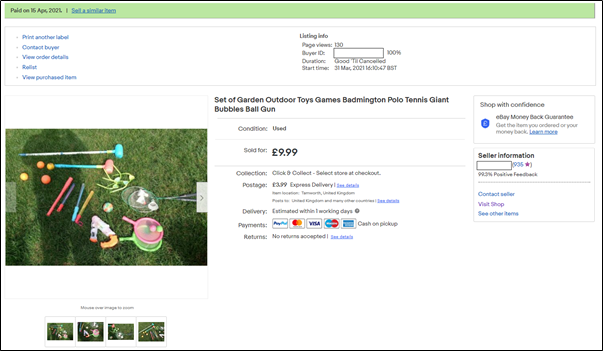 Sports Shades Net profit: £10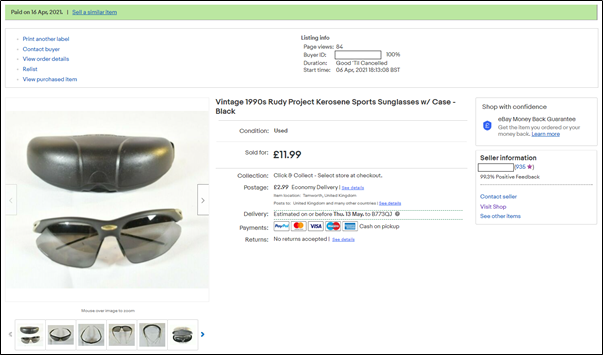 Giant Tennis Balls Net profit: £5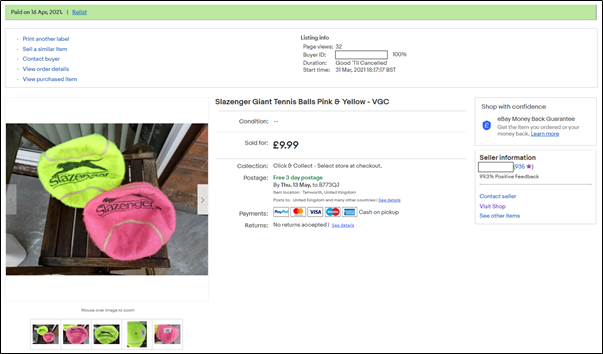 USB A/V Grabber Net profit: £6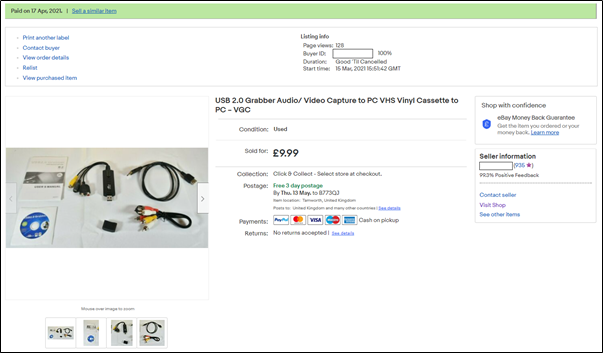 Bicycle Tyres Net profit: £15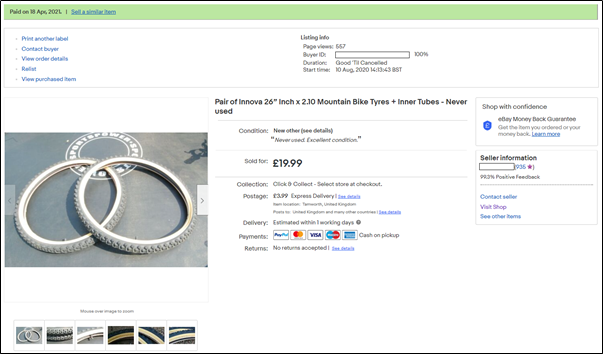 Pin Net profit: £3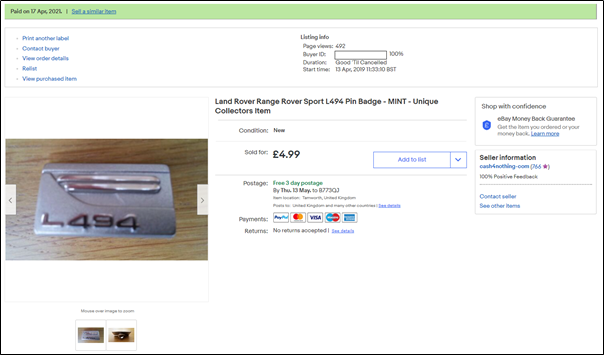 Vintage Jumper Net profit: £8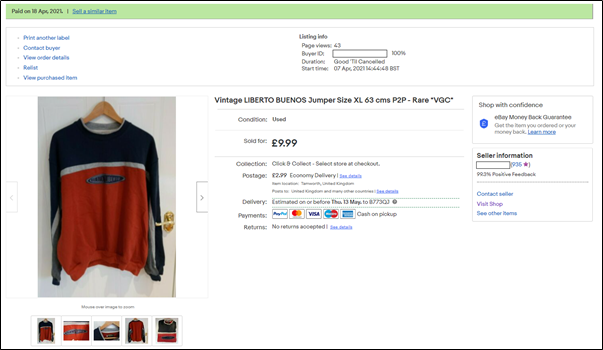 Hedge Trimmer Net profit: £25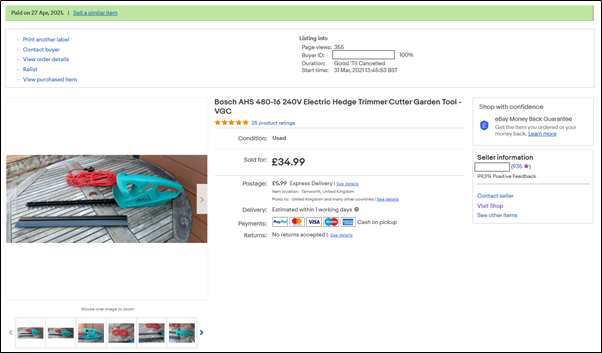 SANYO Camcorder Net profit: £25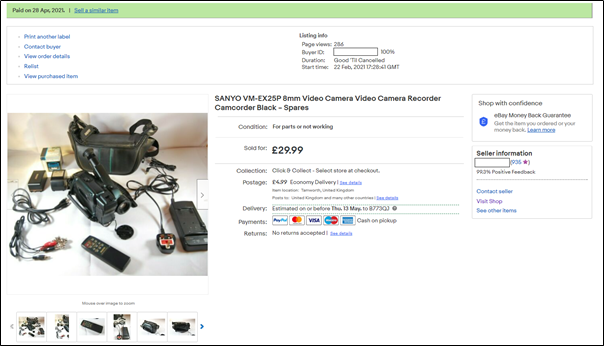 I netted £319 worth of sales in April. Best month so far saleswise. Truth to be said, I have applied myself to the task and tried to list as many spare items and clutter as possible. 24 items sold in total but I have at least still as many for sale. They will mature on due course and if not, I will keep bringing the price down until they shift.
Just four items accounted for half of the profits: Vintage Desktop Computer £78, Rug £30, Hedge Trimmer £25 and SANYO Camcorder £25. The bulk of them are delivering small profits but they are the bread and butter of my decluttering. Every little counts and I perceive them as tips in the shape of coins being dropped into my Free Cash Piggy Bank. I keep reminding myself that they have no value for me anymore but they do have it for someone else out there. Nice feeling of doing my bit for the circular economy and for my personal one as well.