eBay & Facebook July 2021 – £71 Sales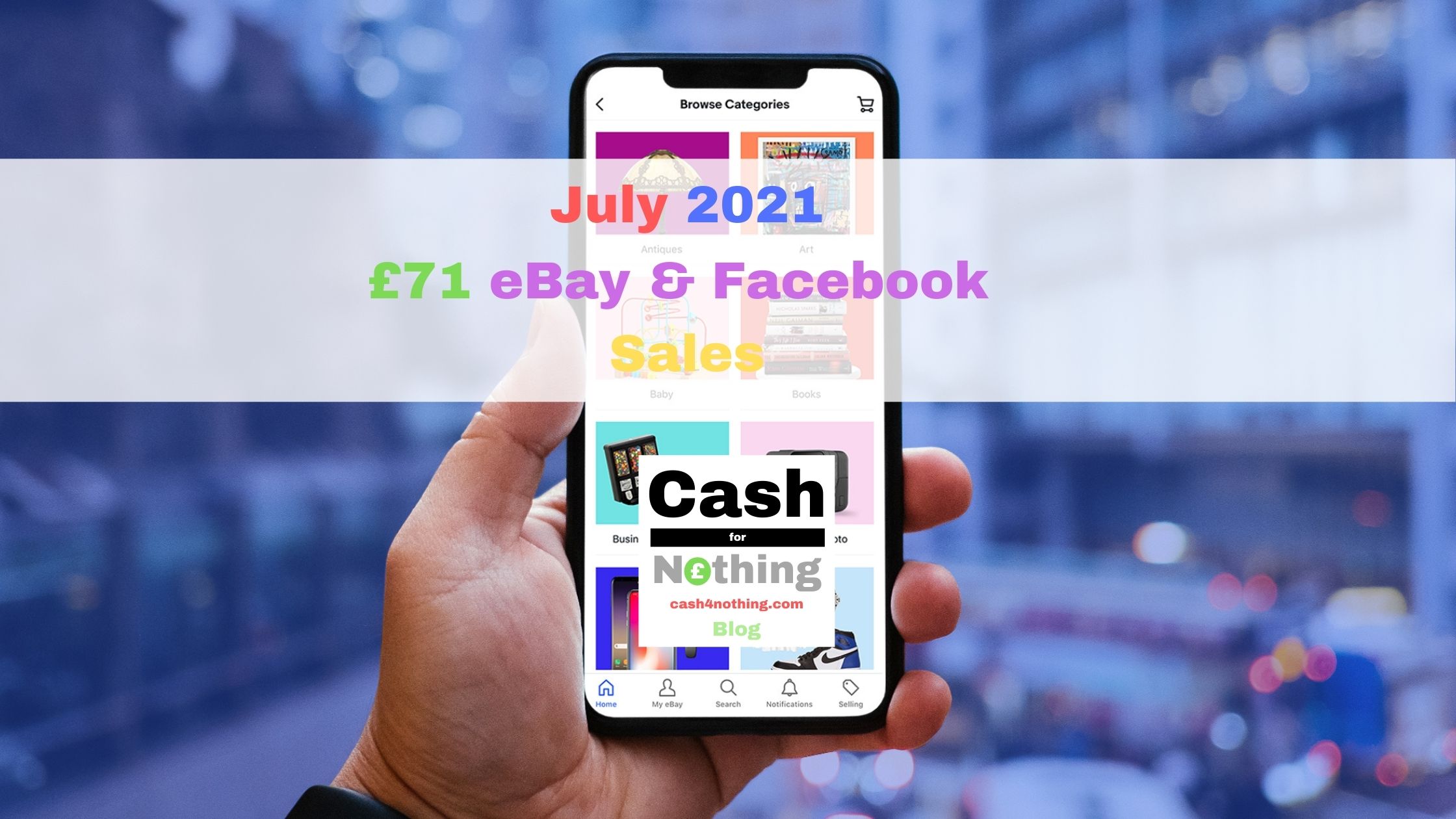 This is a list of the things that I managed to get sold on eBay and Facebook Marketplace in July 2021.
Note: Net Profit is calculated by deducting postage costs (if applicable), Paypal fees and eBay fees off the final selling price.
Pair of Wheelies
Net profit: £7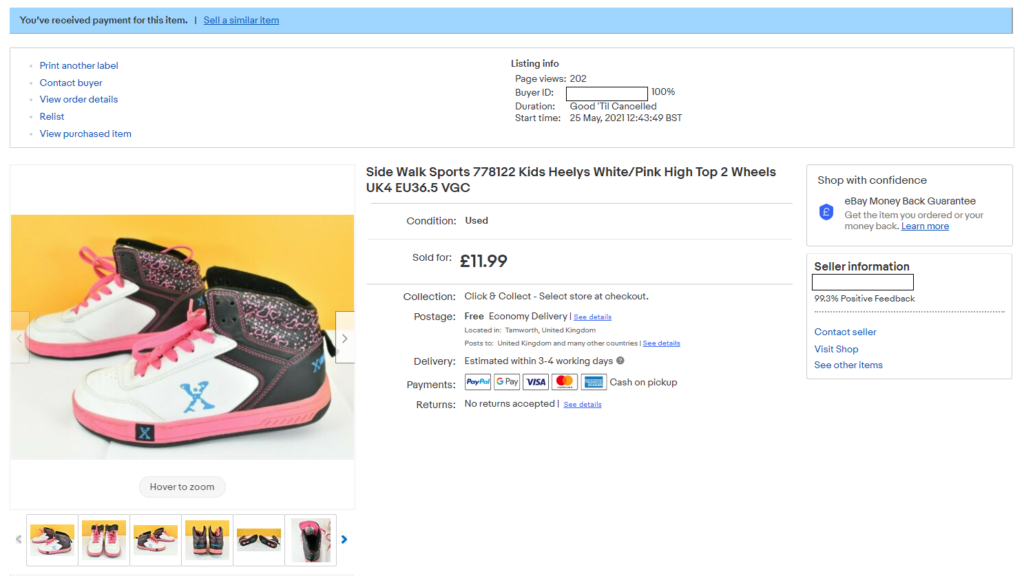 Bicycle
Net profit: £50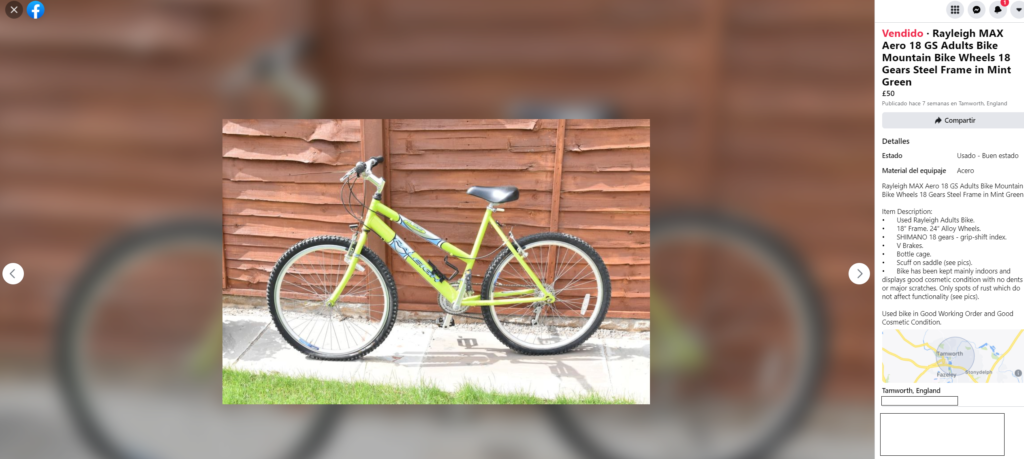 Car Magazine
Net profit: £2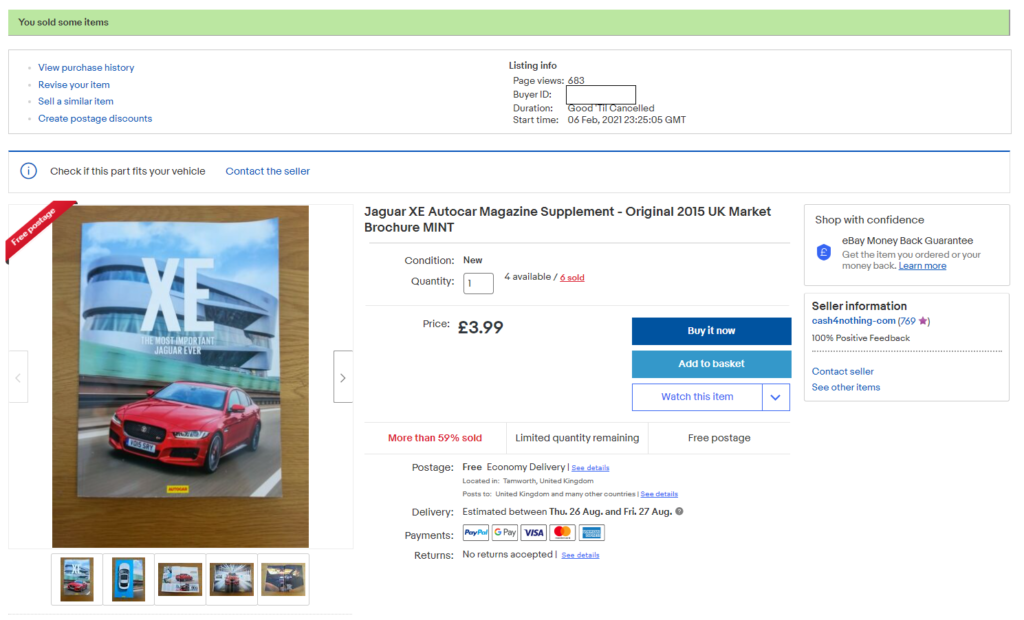 Kids Scooter
Net profit: £12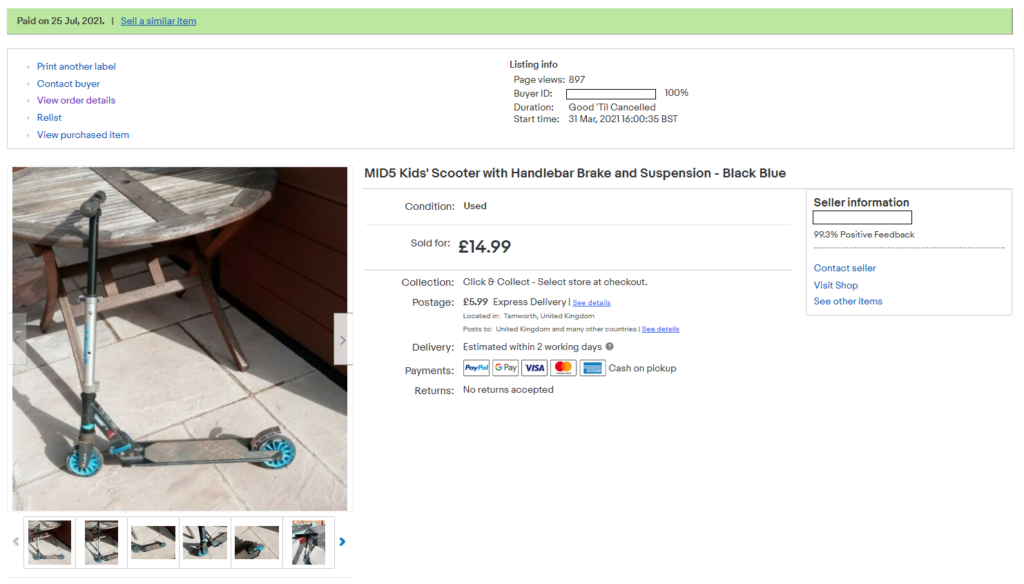 £71 Net Profit from sales in July coming from just 4 items. My kids are bringing in new items almost by the week as they are quickly growing out of quite a bit of stuff. I sold a pair of wheelies (hardly used by the way) for a £7 profit. A forgotten scooter gathering dust in the shed shifted for a £12 profit. Another car magazine went out for £2 and, finally, an unused mountain bike in decent condition sold in Facebook for a clean £50 profit. Good thing with FB Marketplace is that there are no selling fees involved. By contrast, the market is somehow restricted to your local area. Just a little bit of a trade-off to consider. Never mind since the bike sold within a week for the full asking price. Steady month sales wise although I was expecting better numbers. Not particularly concerned since I know that the sales will came in eventually.