Bank Account Perks Review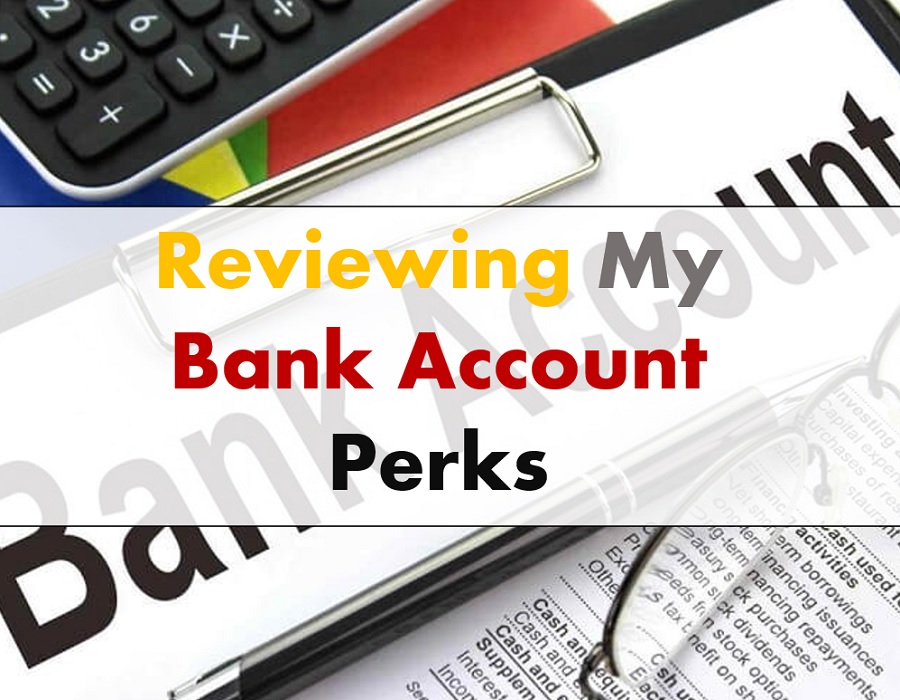 Seven Current Accounts
At the time of writing this post, I have seven individual current bank accounts to my name: Barclays, Co-Op, Halifax, Natwest, RBS, Santander and TSB.
I opened all of them at some point in the past collecting free money in the form of an incentive in the process. In addition, I have gathered different perks on a monthly basis as a result of keeping them active. However, I have noticed that things have moved on and/or terms and conditions have been unilaterally modified resulting on some accounts not delivering any free cash anymore. That is to say, that my Bank Accounts are in need of revisiting in order to assess what the benefits are in keeping them. I will tackle the task on this post.
On my previous post How I collect up to £20 per month in Bank Rewards, I fully explained my process to collect perks by meeting the requirements set by every bank in order to qualify for a reward. As a summary, the table below shows the conditions needed in each case.
Bank
Requirement_1 Deposits/month
Requirement_2
Direct Debits
Requirement_3
Reward
Barclays Bank Account Blue Rewards
£800
2
£8 (£12 minus £4 fee)
Co-op
£800
4
Opt-in for paperless statements.
£2
Halifax
£1,500
£500 spend on debit card/month OR keep minimum of £5,000 in account.
£5
Natwest & RBS
£1,250
2 (over £2 each)
£3 (£5 minus £2 fee)
Santander 123
£500
2
Log in to online or mobile banking at least once every three months.
Cashback: 3% back on water bills 2% back on gas, electricity, Santander home insurance and life protection 1% back on Santander mortgages, phone, broadband, mobile and TV bills and council tax £2 Fee ; cap of £5 cashback each.
Interests on Bank accounts:
| | | | |
| --- | --- | --- | --- |
| Bank | Requirement 1 Deposits/month | Requirement 2 Direct debits | Interests |
| TSB Classic Plus | £500 | None | 0.30% (up to first £1,500) |
| Santander 123 | £500 | 2 | 0.30% (up to first £20,000) |
| Moneybox eWallet | N/A | N/A | General Investment Account (Variable) |
In essence, there is a need for deposits, direct debits, debit card expenditure, log ins or a combination of a any of the previous ones.
Why am I not getting Rewards?
I have not monitored my accounts as I should have and currently, I am finding myself with only one account delivering rewards which is Barclays. As for the others, and after having looked into the status of every single one of them, I came to an understanding of what have changed as captured on the following table.
Bank Account
No Reward Root Cause
Co-op
Direct Debits do not go through.
Natwest
Incorrect Account. Select Account instead of Rewards Account.
RBS
Incorrect Account. Select Account instead of Rewards Account.
Halifax
T&Cs changed. I do not meet requirements anymore.
Santander
T&Cs changed. I do not meet requirements anymore. Fees offset Rewards.
TSB
T&Cs changed. No interest on savings.
Moneybox eWallet
General Investment Account
N/A
Next step is to take action for each one of them on my goal to keep raking rewards regularly.
Actions
Co-op
As it happens, I was relying on direct debits coming from my kids school meals. Not the most effective approach as there are times during the year where they just stop coming through. Unsurprisingly, rewards stopped accordingly. As a solution, I opted for collecting all my Moneybox deposits and round ups from this account. This way, I am locking a scenario in which at least four direct debits are linked to this account. Reward: £2.
Natwest
After getting in touch with Customer Services, I learnt that my account is classed as a Select Account. In order to qualify for rewards, I have been informed that I need to change my account from a Select to a Rewards account. Once transitioned, I need to set up two direct debits and deposit £1,250 a month. As instructed, and as a first step, I have applied for a current account change. Once confirmed, I will proceed to meet their requirements in order to collect rewards. Reward after fees: £3.
RBS
Slightly different case here. For some unknown reason (I suspect I stopped meeting the requirements to qualify for rewards once), RBS downgraded my account from Reward to Select. I just need to apply to reverse the change as I do qualify as it is. Having reapplied, I just need to receive confirmation. Reward after fees: £3.
Halifax
Halifax has changed their Rewards T&Cs. If I was to keep £5,000 permanently in the account, that would translate into a £50 return after tax per year or a 0.1%. Just a no from the outset. However, I am aware that there are months during the year where I will be clearing in excess of £500 expenditure by using my Halifax debit card. Should that be the case, I need to make sure that I also deposit £1,500 on the same month. Not a massive task. This will not be the case every single month, but I am ok with this reward coming home as of when. Reward: £5.
Santander
Santander reduced the interest over moneys kept in the 123 account from 0.6% to 0.3%. However, the monthly £5 fee remained the same. In practical terms, I need to keep a minimum of £3,000 just to break even to make up for direct debits not going through. An absolute no from me. I have two options: either downgrade my account to a Santander Lite or to keep it until an attractive switch promotion comes up. Having done the maths, cashback on direct debits amounts to £5 per month. If a keep the 123 account, the fee will offset the cashback and the reward will come from interest over savings. On the other hand, the Santander Lite Account offers identical cashback per month for a £2 fee and no interest on savings. I will not keep any savings on the Santander 123 account at these rates since my money will depreciate against inflation. On this basis, I am more comfortable with an assured £3 reward per month which does not involve tying up any moneys in the account. For this to happen, I would need to apply for an account change from 123 to Lite. Reward after fees: £3.
TSB
TSB just suddenly stopped paying rewards over savings. For me, this account qualifies automatically for a switch. When the next Bank account opening promotion comes up, I will use my TSB account for the switch to collect the free money incentive.
Moneybox eWallet
I keep an Emergency Fund of £1,000. It is worth noting that it is money that I would always set aside irrespective of my free money activities. In this sense, instead of having this fund sitting idle not earning any interest, I have it invested in my Moneybox General Investment Account. In addition, this account gets topped up by round ups from transactions from my other banks accounts. It works like a piggy bank where you deposit the change after payments (For example: a purchase of £9.21 will deliver a £0.79 contribution towards my piggy bank). Any interest coming of the GIA minus fees, will be added to my Free Money Earnings.
Conclusion
I have already gone through the motions of making the relevant changes in view to bringing the accounts back into delivering an assured cash flow. I am conscious that this process will take one to two months to complete, but once done, I will be collecting £19-£24 in bank perks. Not a life changing sum, but enough to ensure that I can commit to my leveraging plan safe in the knowledge that I can honour my minimum payments with certainty. A very desirable situation to be in.