Clutter for Cash £74 Free Money Selling my Stuff on eBay in March 2022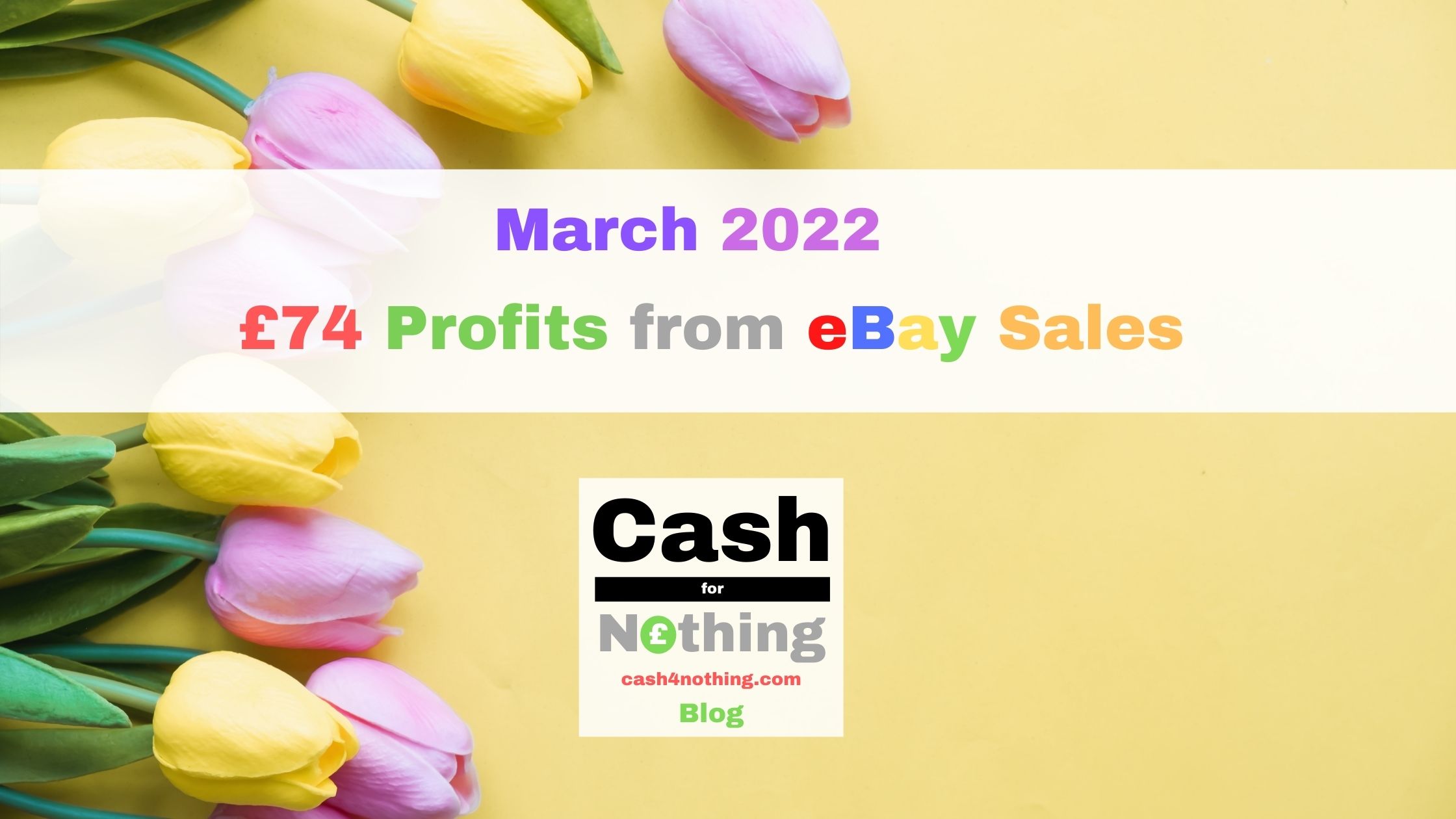 This is a list of the unwanted items that I managed to sell on eBay in March 2022.
Note: Net Profit is calculated by deducting postage costs (if applicable) and eBay fees off the final selling price.
I sold five items of clutter in March 2022 for a net profit of £74. This sum will not make an entry in the books as a record breaker but steadily contributes to my earnings. I have collected £158 in profits from sales in the first three months of the year meaning I am only £342 away from my £500 target (see Free Money Tracker). My ratios seem to remain stable and gravitating towards £60 pounds per hour of my Free Money Making Time (15 minutes/listing) and around the £15 mark profit per item.
Vintage calculator Net profit: £11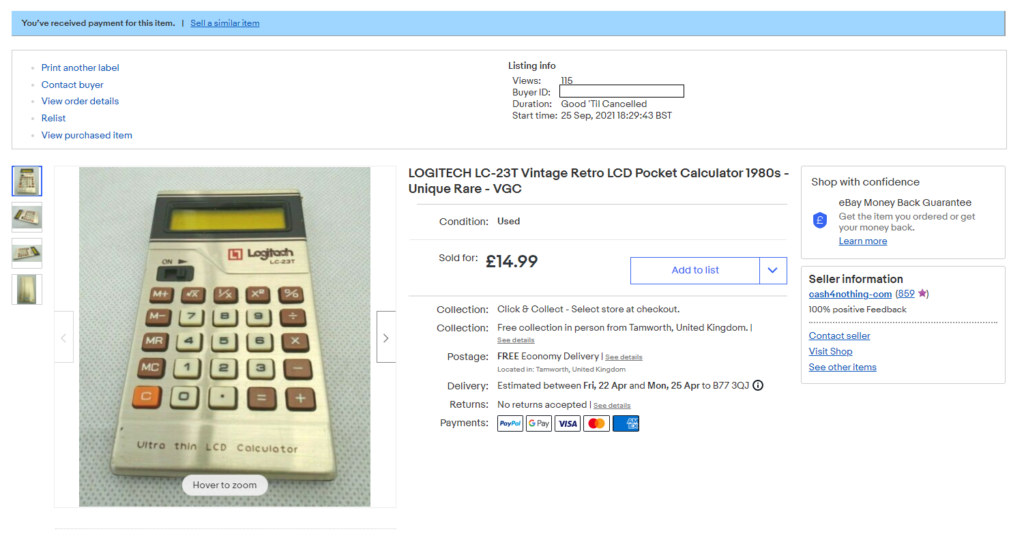 I am struggling to remember how long I had this calculator for. They come from a time when calculators where the latest electronic gadget and something quasi mystical due to their incredible capabilities. This one is from the 1970s and had been sitting in a drawer for forty years. Still worked and in decent condition so I was aiming for a higher price and expected for it to be gone in no time. Fact is that it took months to shift for only £11 profit. I would rather have a tenner in my pocket than a piece of old clutter somewhere. The calculation process is quite straight forward.
Curtains Net profit: £16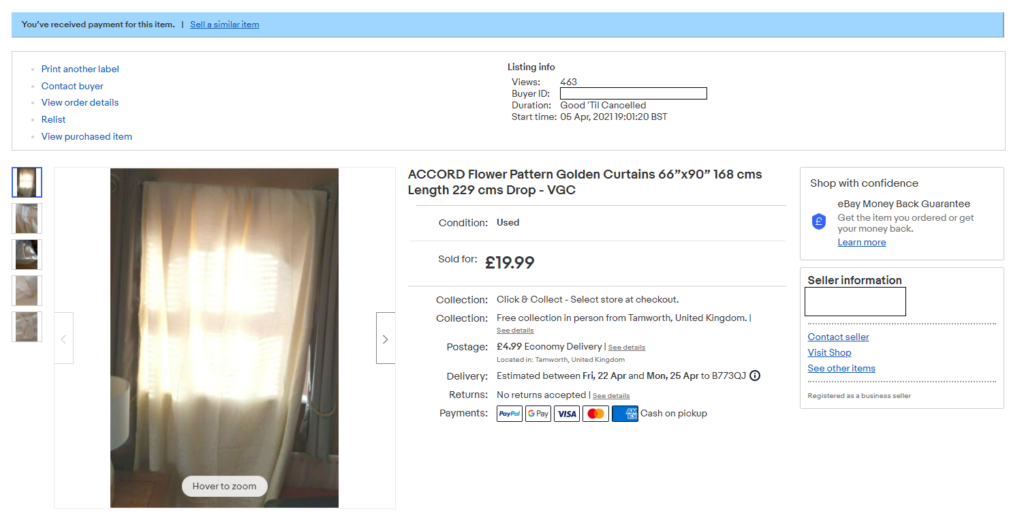 This is the last remnant of excess to requirement items left behind after the house renovation project I completed during lockdown. These curtains took almost a year to sell and you don't need to be a genius to realise that the listing pics are far from great. That did not help in speeding the sale at all. I remember I was exhausted on the day and thought to myself that I would find the time to take better pics at some point but never got around to doing it. They have been waiting in the loft for a buyer to come by and I was not stressed about it. Went to a very grateful buyer who left very complementary feedback comments. I love to make people happy.
Kids books Net profit: £5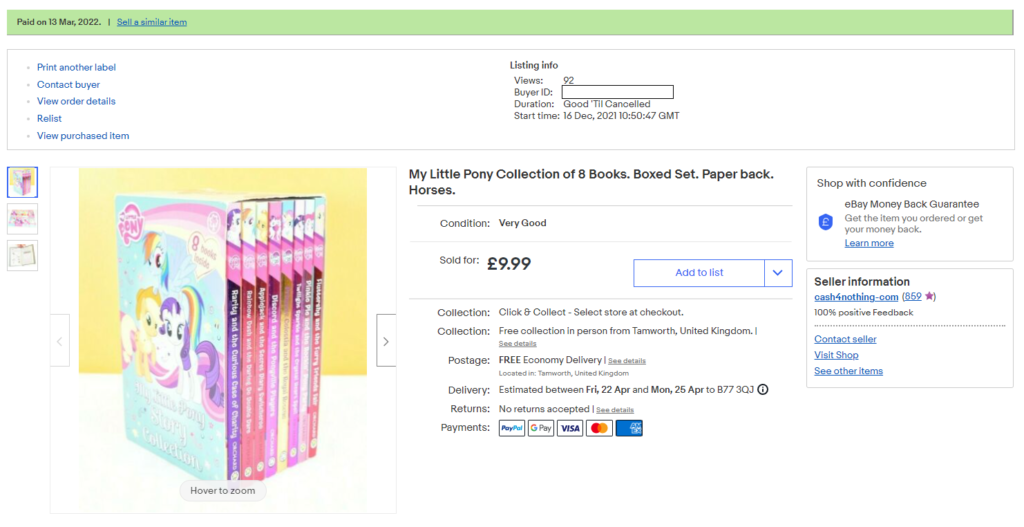 My Little Pony Book Set. My little girl loved these books and had a nice time reading them. She is not little anymore but the books are still in excellent condition. Someone out there will give them further reading. It does not feel right to throw good stuff away and I was particularly pleased with this sale. Hope you enjoy them my dear buyer.
Men's Sunglasses Net profit: £34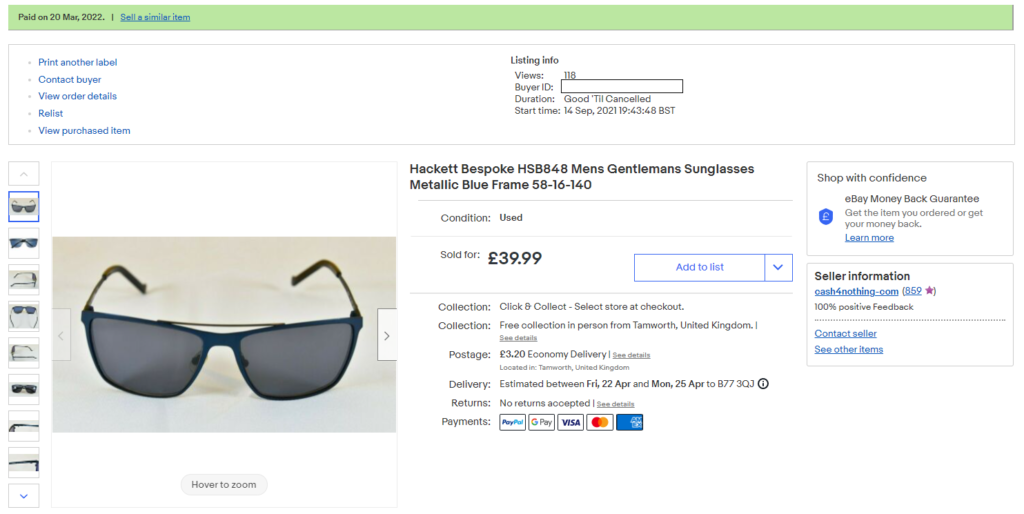 Another impulsive buy. Got these sunglasses for myself at an outlet store a few years back. They were in MINT condition and I convinced myself that I liked them. I wore them a couple of times and put them back in their case for the winter months. Several winters have come and gone but the glasses never made it out of the case. Not my taste after all. This one was a particularly good sale as I made a profit on them (please don't tell anyone). My reasoning for tipping the scales into buying all those items is that I can always resell them. I happened to sell them for more than I paid for. If it was the other way round, I would class the difference as depreciation costs or the cost of renting the item. It helps me to detach myself from material things.
Toddlers coat Net profit: £8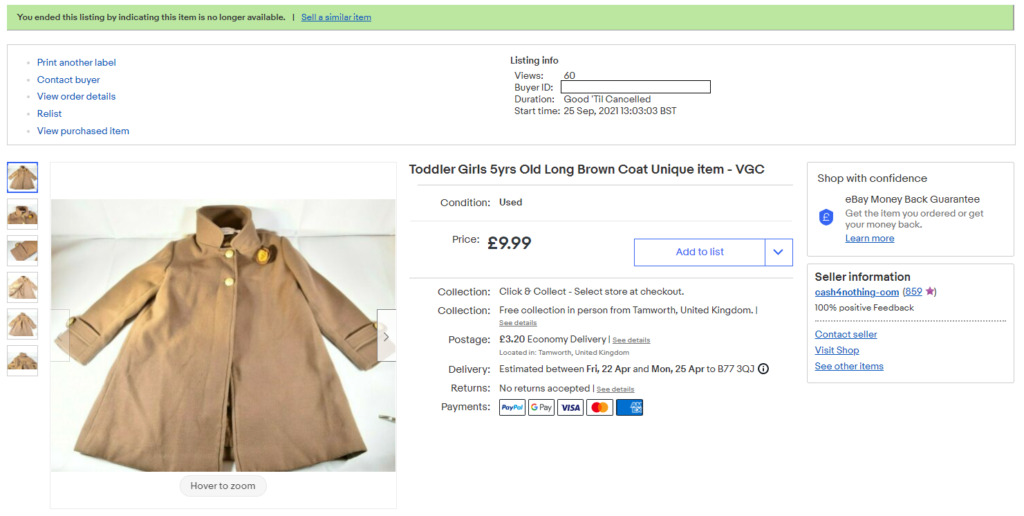 This coat is a beautiful garment and my little girl was incredibly cute when she wore it. A real shame that she could only wear it for such a short time. Gosh. They grow so fast. In my mind, it should have reached a little bit more on the basis of quality and design but I am more than anything happy that it found a second home.
Mind due, I only made £22 from sales in February and I have not done anything differently or increased my listing numbers, so March feels like a good month after all. Clutter keeps piling up and I should see myself listing more. Need to find a gap and apply myself to the task. Until then, the Shop is open 24/7. Happy eBaying.