eBay Sales October 2021 – £153 Profit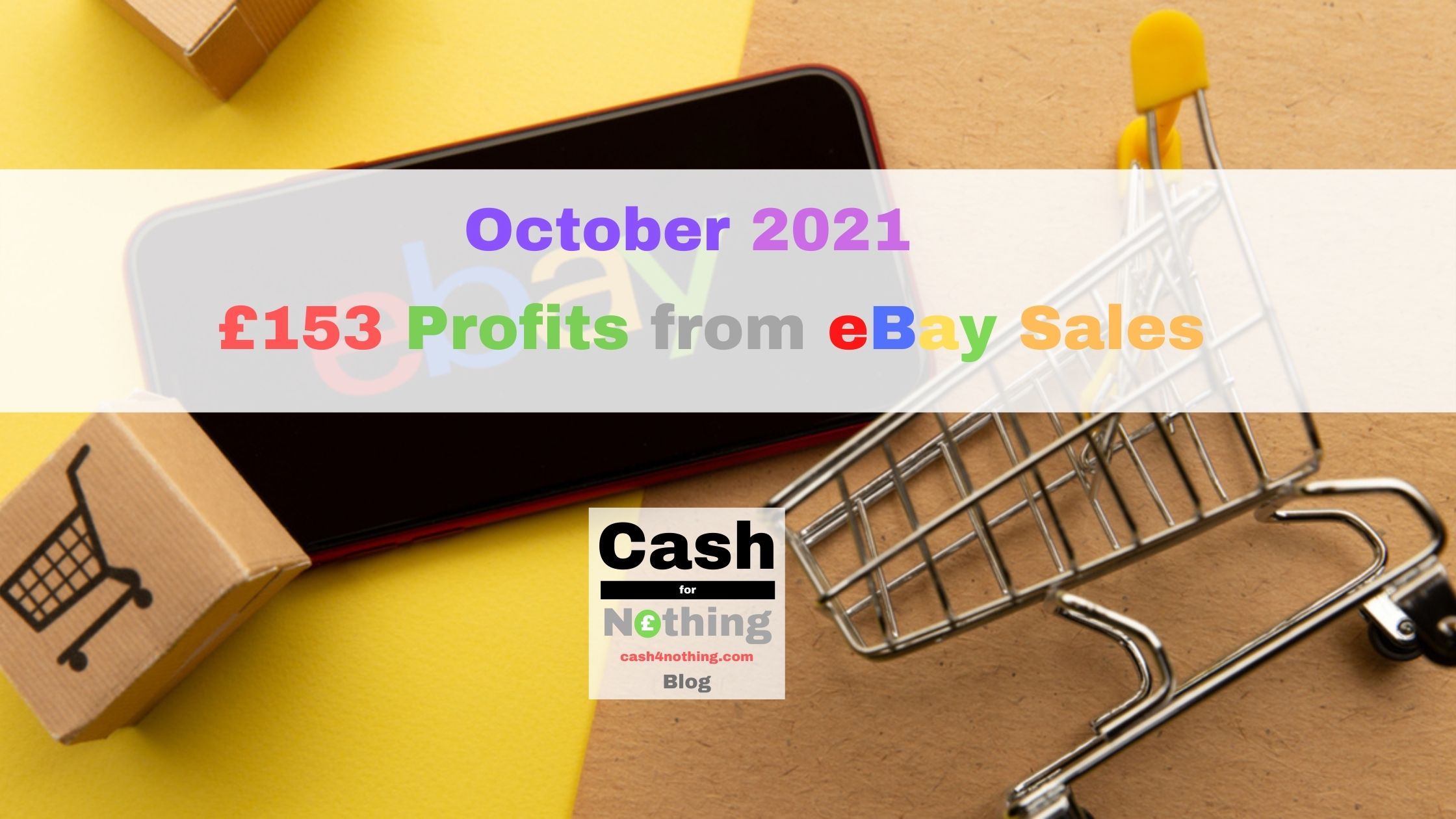 This is a list of the items that I managed to get sold on eBay in October 2021.
Note: Net Profit is calculated by deducting postage costs (if applicable), Paypal fees and eBay fees off the final selling price.
Levi's Jeans
Net profit: £22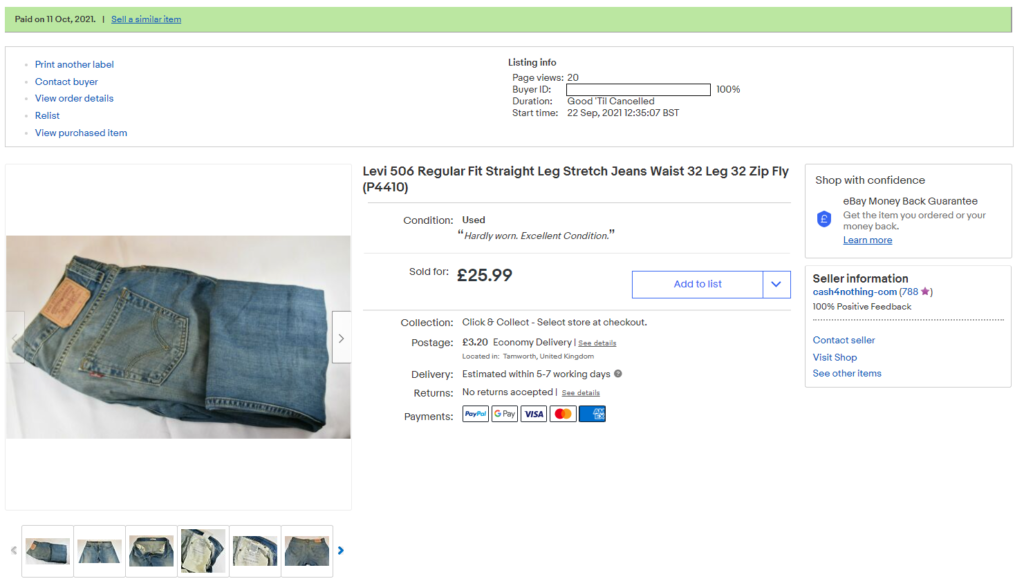 Samsung Tablet
Net profit: £30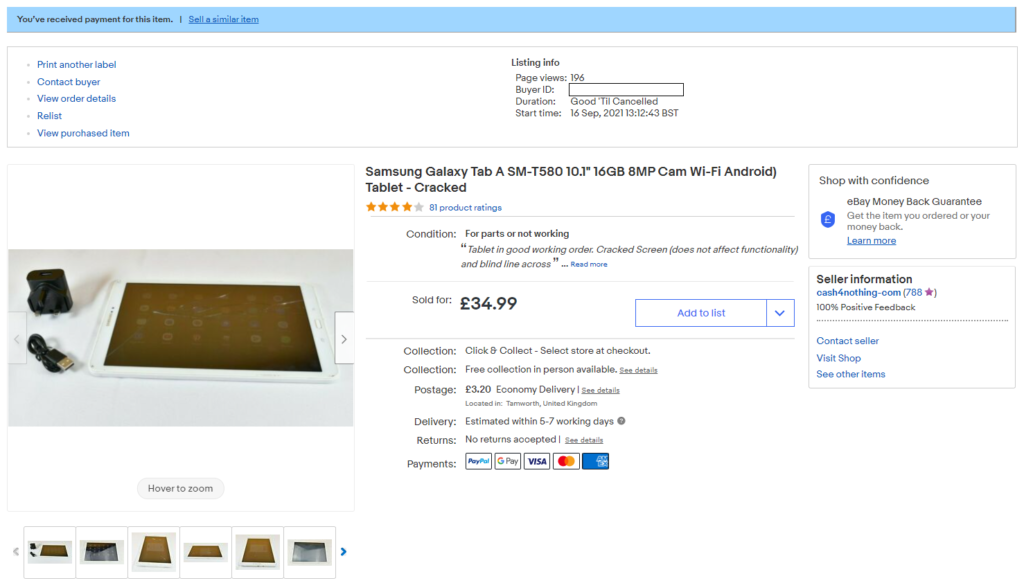 Puma Trainers
Net profit: £23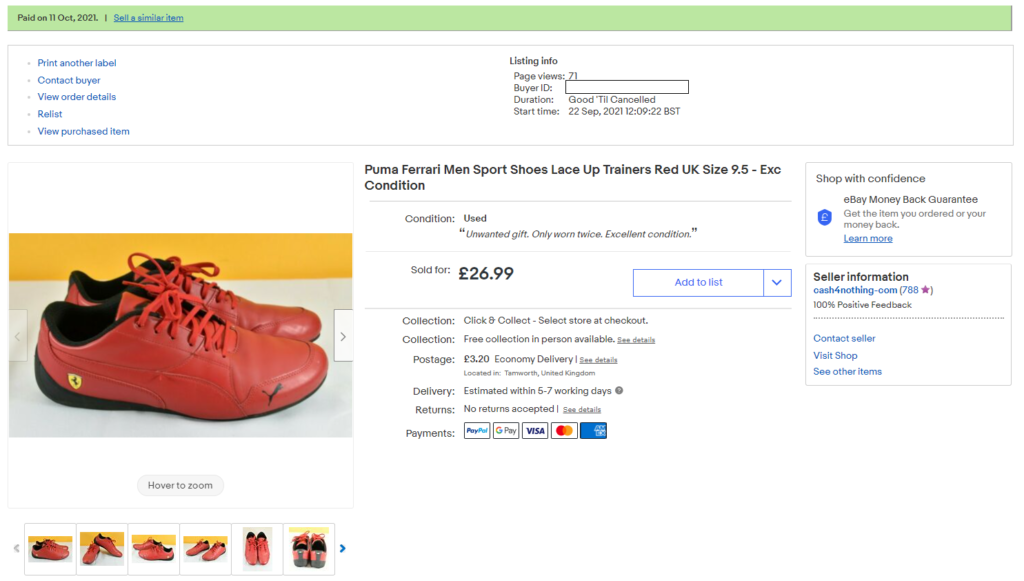 Oak Shelves
Net profit: £26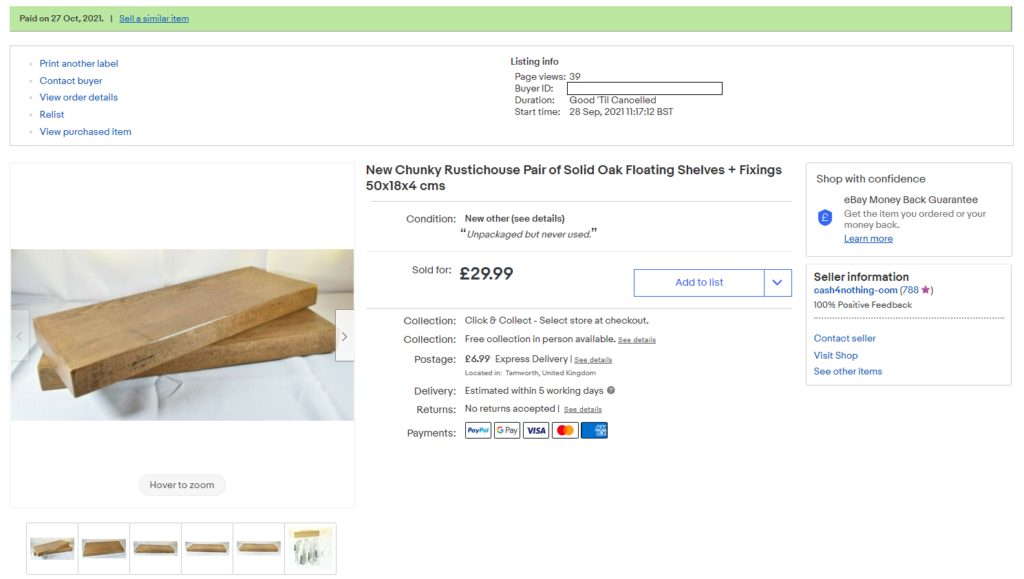 Digital Phones x2
Net profit: £50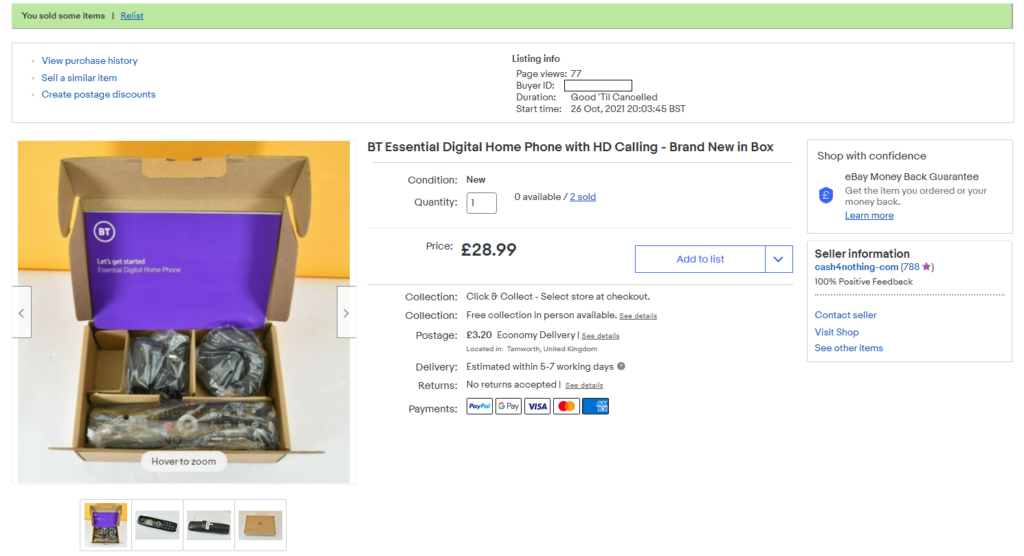 Car Magazine
Net profit: £2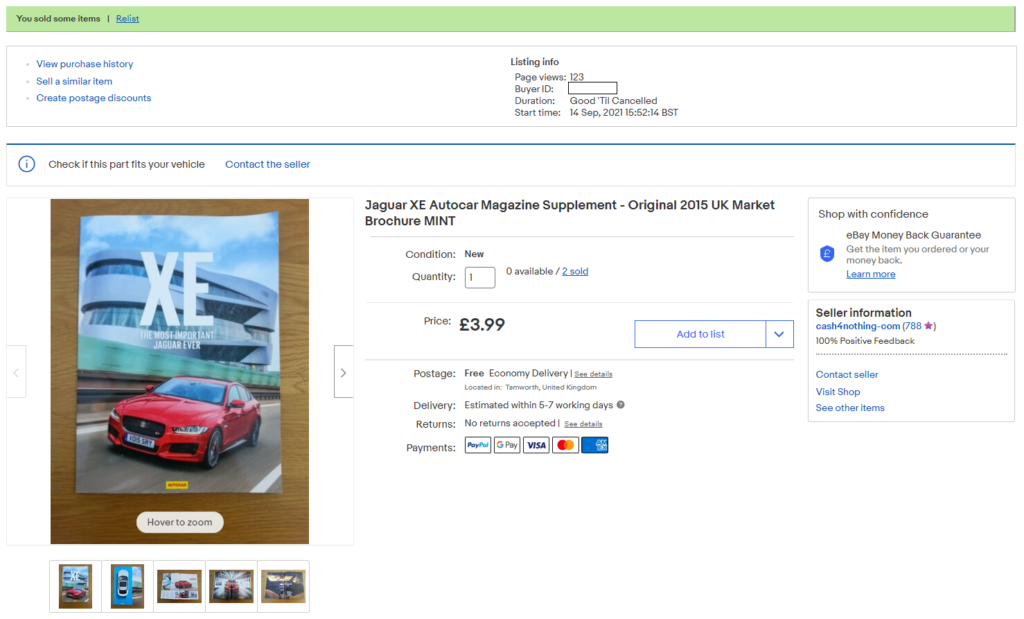 £153 from decluttering sales off seven items sold on eBay. Two items of my own clothing I was not planning to wear anymore (and hardly worn by the way): a pair of Levi's jeans netted £22 and a pair of Puma trainers £23.
My little girl dropped her tablet on my desk saying that she doesn't use it anymore. It was not in the best of shapes to be fair, reason why I listed it at a discounted price. Still a £30 Free Cash profit.
At one point during my home refurbishing project, I considered fitting a set of oak shelves somewhere in the house. I just liked them but I did not have a clear idea where exactly they would fit. Three years down the line, I was still trying to figure it out. I made up my mind eventually: they will fit perfectly in someone else's house. They sold for £30 (half of what I paid for them) leaving a £26 profit behind.
As stated in my previous post, my transition into a new Fibre Optic broadband setup went anything but smoothly. My soon-to-be Fibre Optic supplier cancelled the contract on me without notice. Truly unbelievable. By that time, they had already delivered a set of digital phones and a modem to my address. They haven't asked for them to be sent back and I had no intention on volunteering as they messed me about big time. And I do really mean big time. I wasted no time in listing the modem and the phones for sale. The two phones shifted within a week providing with a healthy £50 profit. I am looking to offset the cashback lost income (£110-£50= £60). The sales are no consolation but I must admit that they do help to cope with the distress of being deprived from an Internet connection for almost three weeks (plus the constant pain and grief awarded to me from wife and kids over two weeks of half term). This ordeal has definitely added more white hair into my head and I don't like that. I am not willing to let this go just as it nothing happened. Bear with me.
Finally, and at the very end of the month, another magazine sold delivering £2 pounds. Always happy with that.
£1,186 profits from decluttering sales since January 2021 or £118 per month as an average (see Free Money Earnings Tracker). I got a £35 premium over that average in October and a lot of praise on top in terms of positive feedback. My Cash4Nothing eBay Shop is delivering some encouraging results. I will keep feeding the beast. There is quite a bit of food left.