eBay & Facebook March 2021 – £198 Sales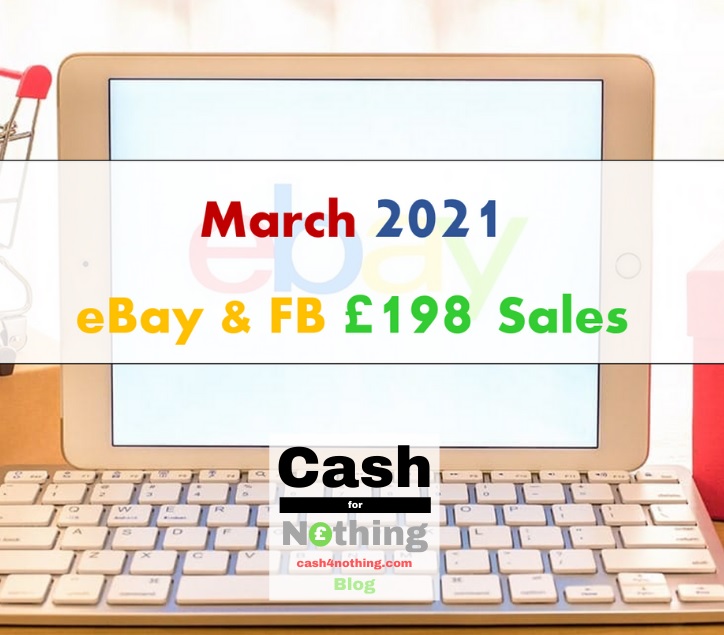 Items I managed to get sold on eBay & Facebook Marketplace in March 2021
Note: Net Profit is calculated by deducting postage costs (if applicable), Paypal fees and eBay fees off the final selling price.
Girls Bike Net profit: £20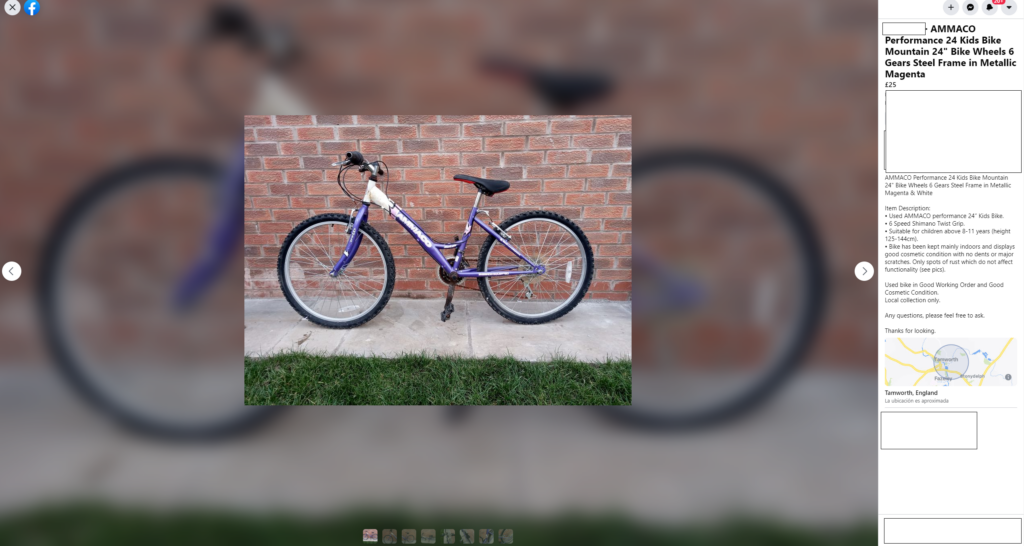 Garden Trellis Net profit: £5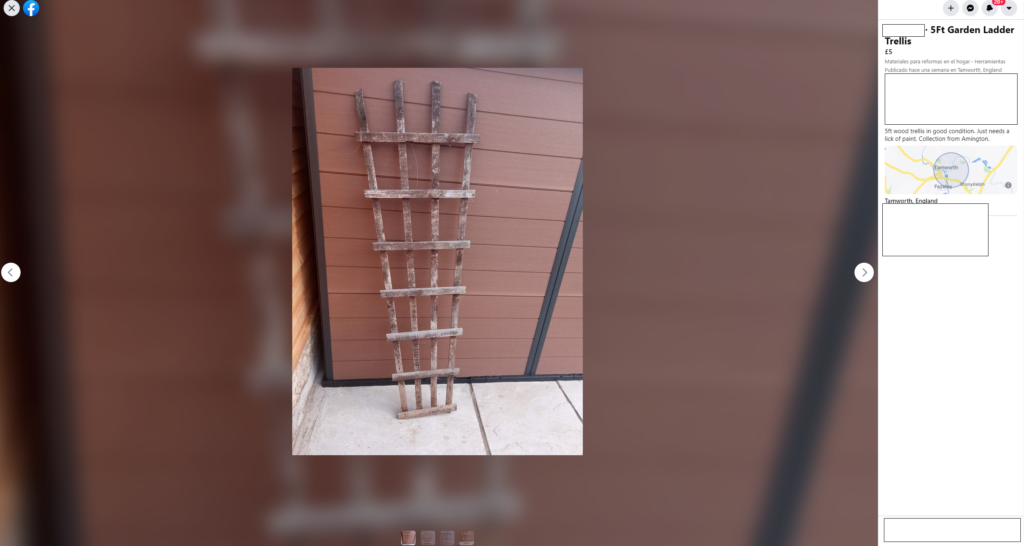 Mens Levi's Trousers Net profit: £35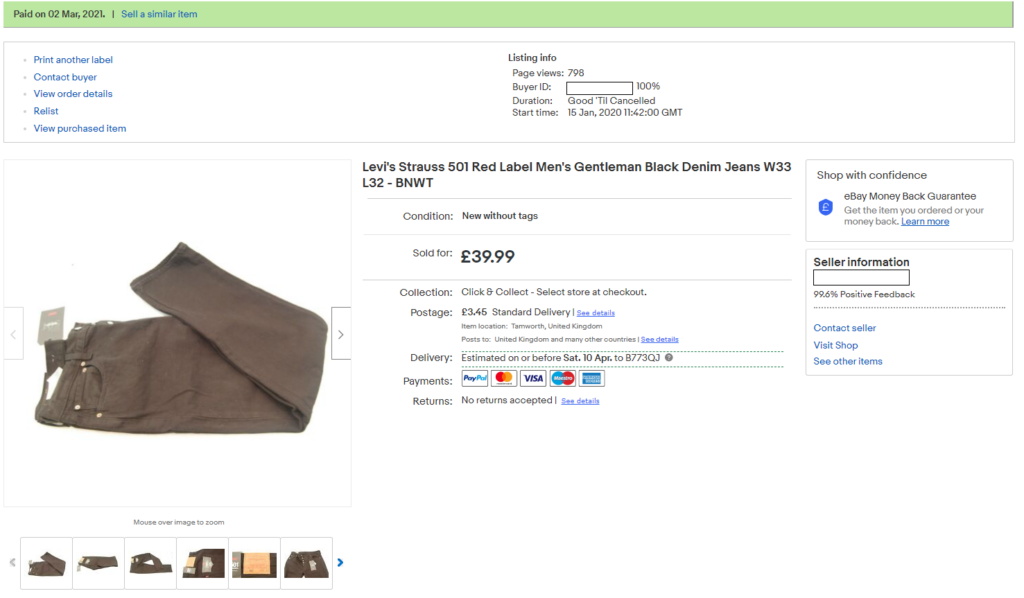 Trampoline Pole Net profit: £8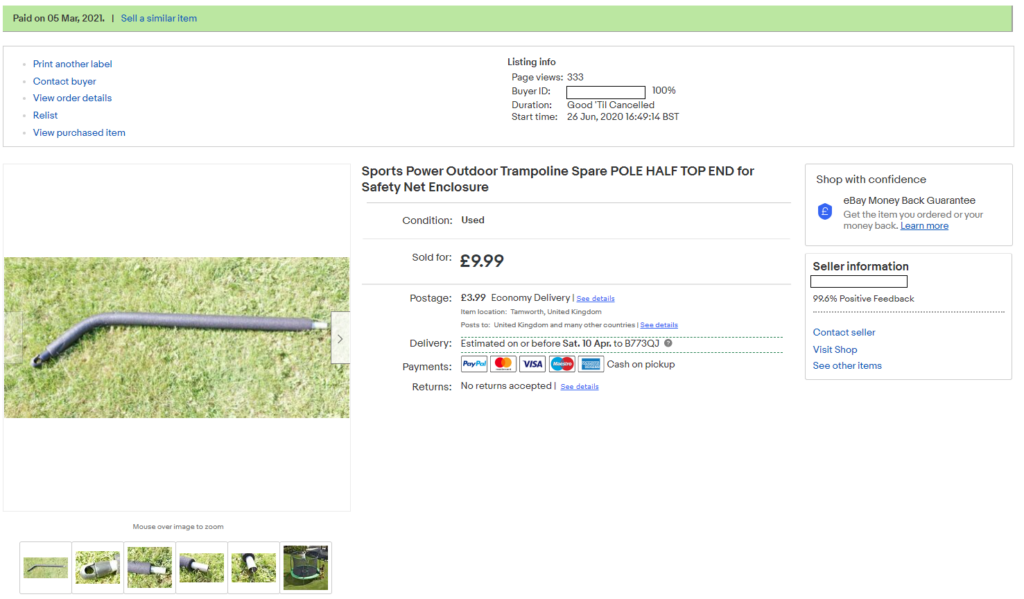 iWatch Straps Net profit: £3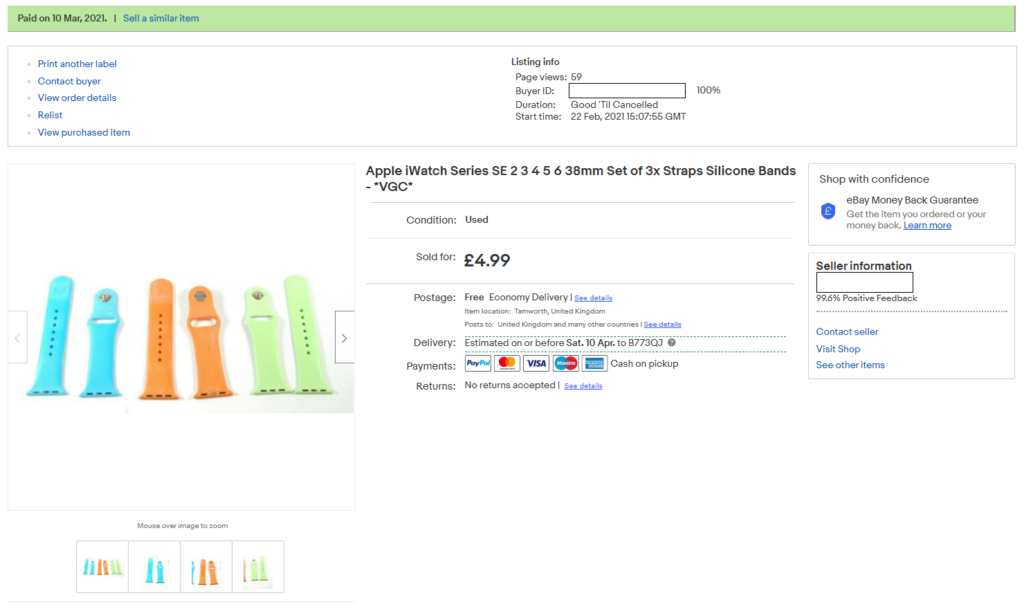 Canon Video Camera Net profit: £8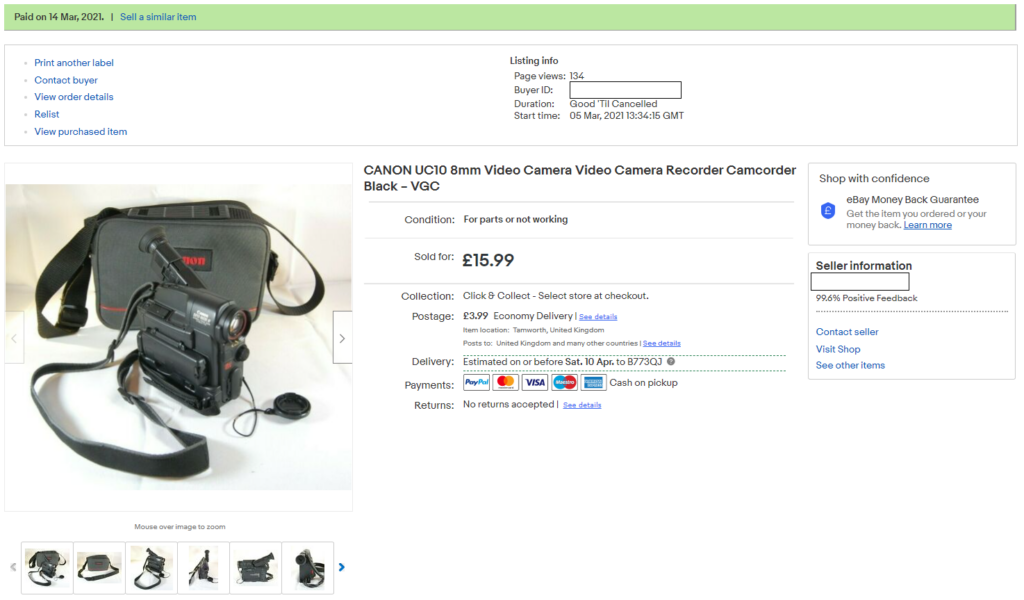 Sony Video Camera Net profit: £27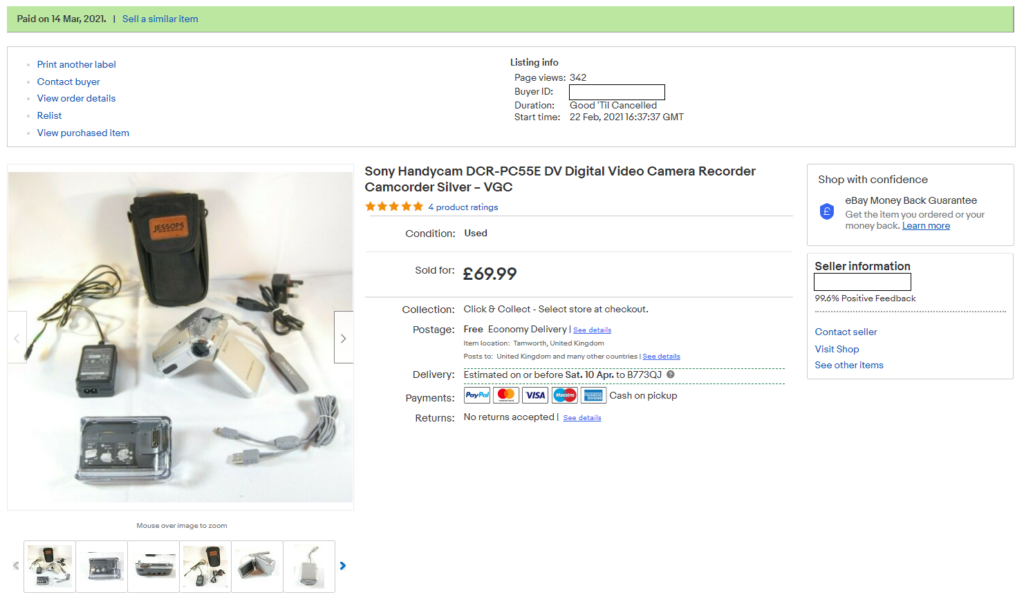 Slides 2 PC Transfer Net profit: £35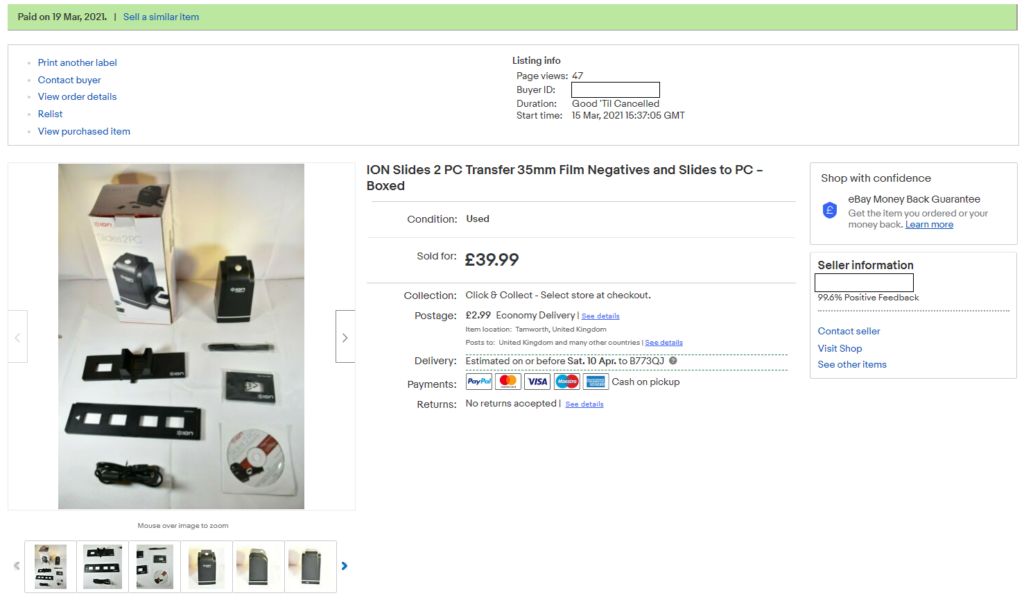 Magazine Net profit: £2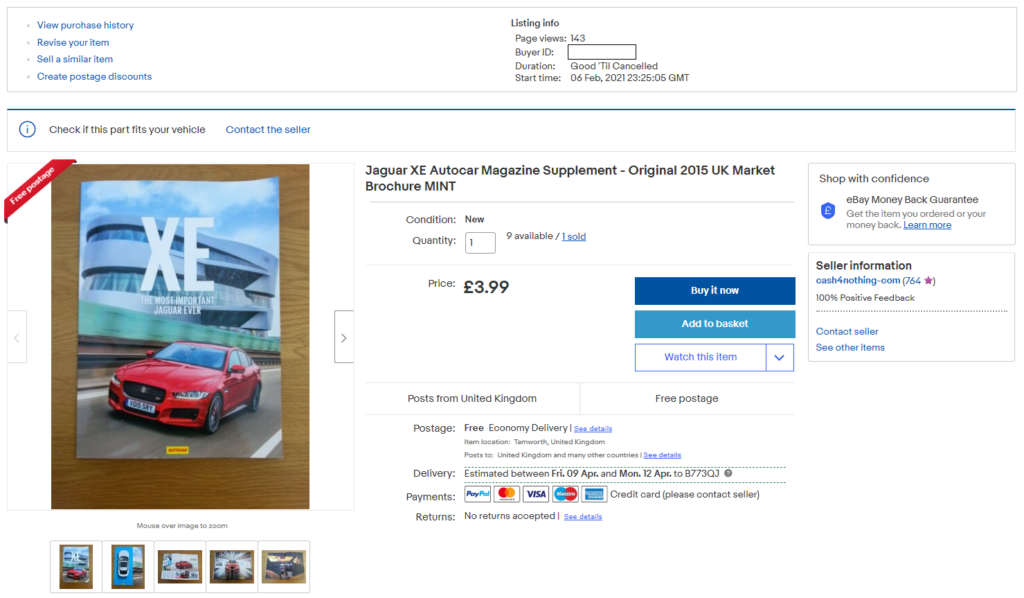 Nikon D40 Camera Net profit: £67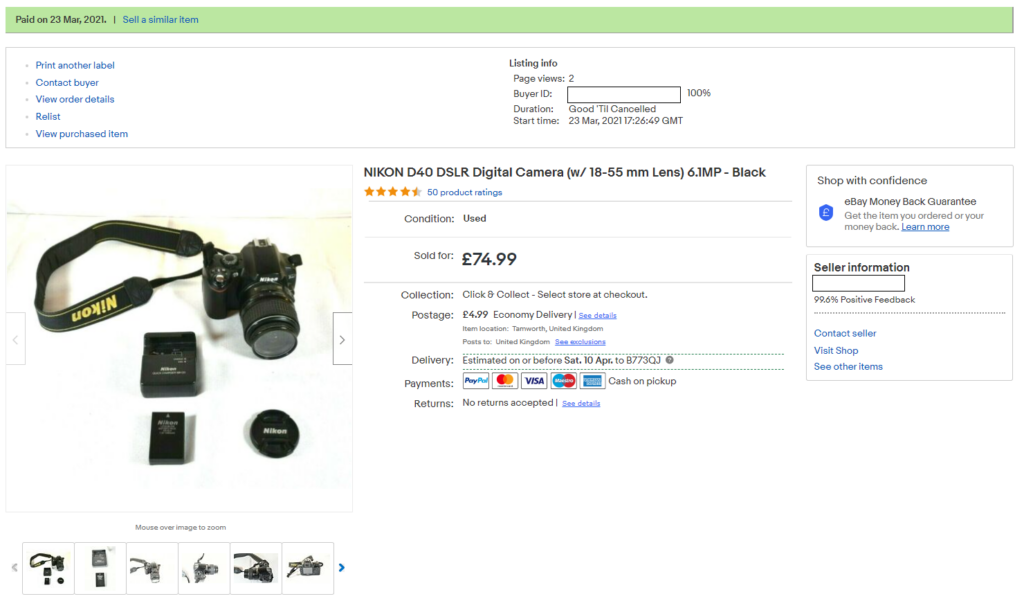 Kids Trainers Net profit: £5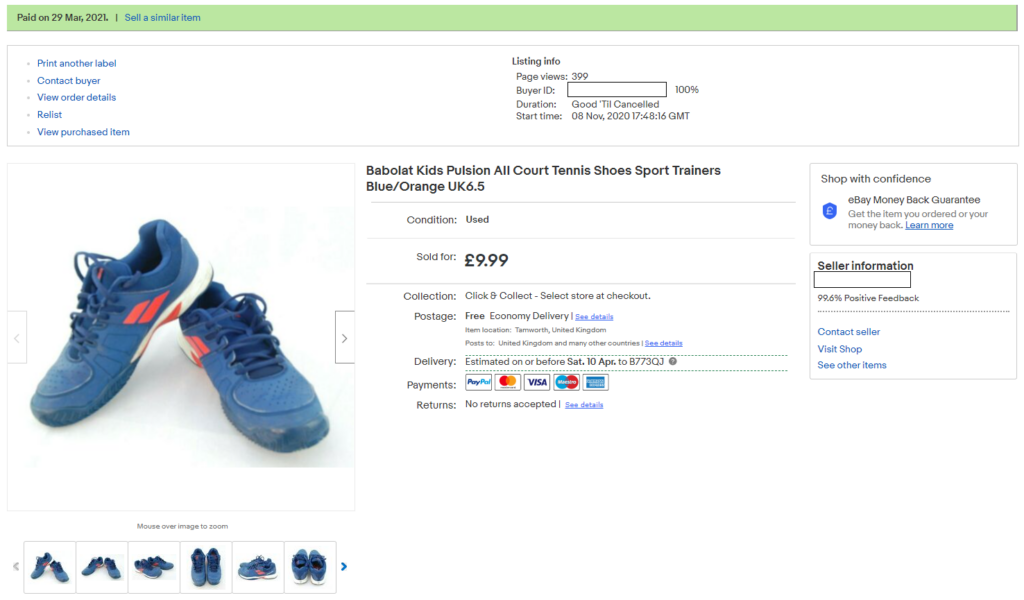 Trampoline Accessory Net profit: £8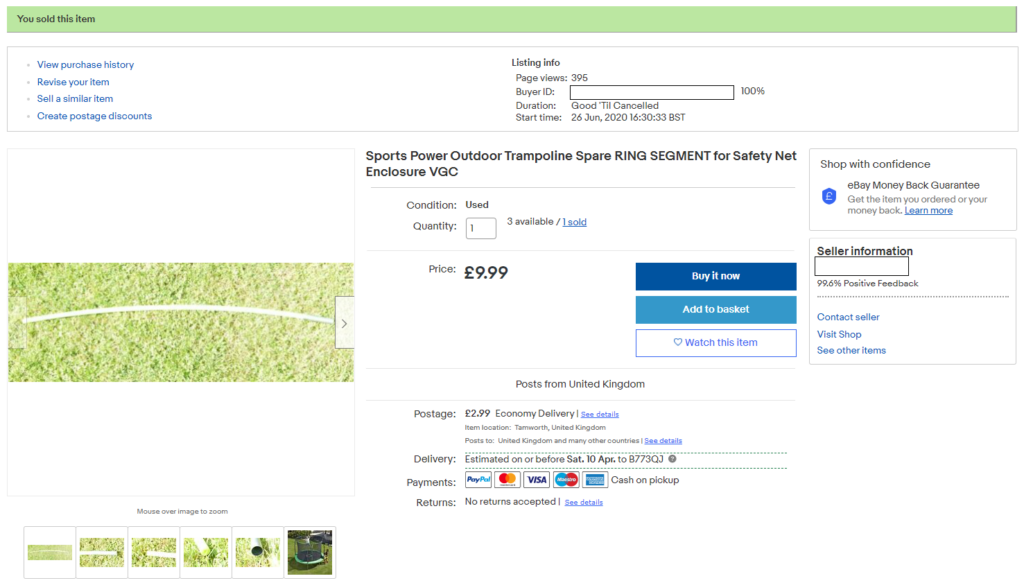 Healthy sales in March. A mix of my own items and some freebies. With the spring arriving, there is an appetite for outdoor activities and garden items. In addition, my children are growing fast leaving a trace behind. I sold my girls bike (for a higher price than I initially paid for), my boy's tennis shoes, a climbing plant trellis and two trampoline spares. It is puzzling, but accessories are going for more money than the trampoline bed itself. Not particularly bothered as long as they go out of the door. My old Nikon camera that I had no longer use for fetched a decent £67 profit. As for freebies, a slides to PC Transfer device brought £35 home. On the flip side, slightly disappointed with the Video Cameras as they did not work as expected even though they did turn out well for me during testing. I had a return for the Canon camera before it sold as spares for £16. As a result, it owed me £6 that I had to deduct from the sale price. Also, the buyer of the Sony Video Camera reported that it worked correctly but did not record. Since it went to Norway, I had to negotiate a discount. We eventually settled on £30. Still £27 Free Money though. Not impressed but not shedding tears over this either. A profit is a profit particularly if it comes for free. I will keep my focus on decluttering as it seems the unused items lists keeps somehow growing.